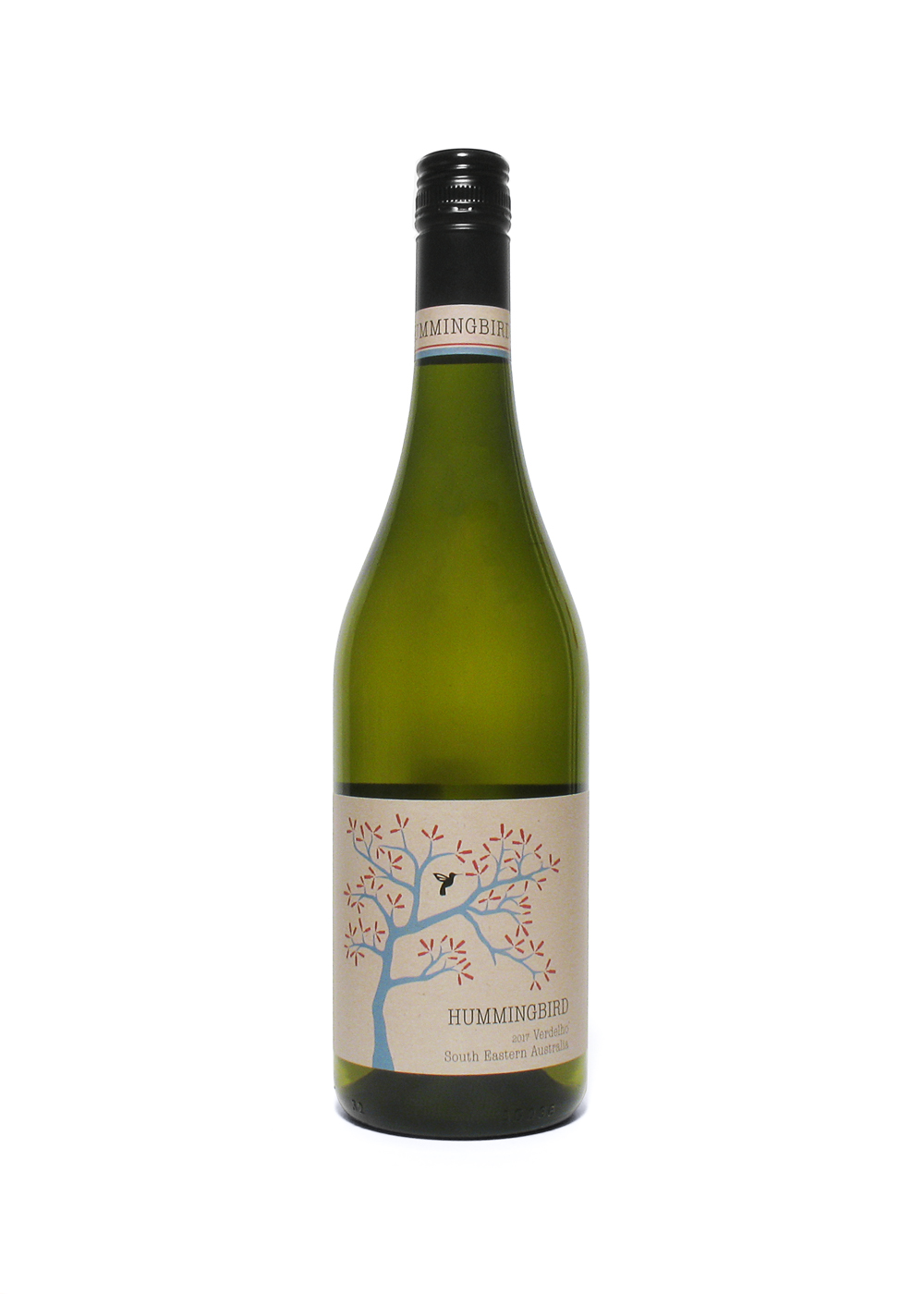 Verdelho grape from South Eastern Australia, unoaky dry white
Australia, South Eastern Australia, Hummingbird, Verdelho, 2017

Introduction
The grape variety has traditionally strong links to Portugal and the island of Madeira in particular for its fortified wines and not Australia. But this one is 'made to order' for Virgin Wines by the Fuse Winemaking Team, established in 2006. They are specialist in making fully serviced bespoke-private Australian wines and are based in the McLaren Vale region, ca. 30 km south of the town of Adelaide, headed by Steve Grimley.

Steve Grimley is strongly linked to Five O'Clock Somewhere, a group of passionate, young winemakers, involved in making small batch wines, pushing the boundaries and being experimental. They have their own shop in Adelaide. McLaren Vale's first grapes were planted in 1838, now with around 100 wineries, mostly (small) family-run and boutique and with its status protected and recognised in 2013. Mostly known for its reds, often based on shiraz, grenache or mourvèdre.

Review Date:
31 . 01 . 2020
Origin:
Australia, South Eastern Australia
Wine specifics
Ready to drink and can keep still for a while. Zesty, fruity, fresh, dry, unoaked, hints of limes. Serving starters, all meat types, salads, on its own. Obtained in the UK. Screwtop.
Insights:
This wine is obviously only classified to South Eastern Australia and not to one of its many sub wine regions. The regions are trying all sorts of grape varieties and for whites also types usually grown in the Mediterranean. Harvest of the wines is each year within the window of February – April. This varies per variety and how it has progressed during its growing time. As the terroir varies a lot within McLaren Vale, 'same' wines can be diverse.

PS.
For your own wine tasting, see: https://thedutchman.org/files/2019/05/Dutchman-Wine-Tasting-2019.pdf

- weekly wine

- 'Hosting in Cumbria Your Wine Tastings' -

Review Date:
31 . 01 . 2020