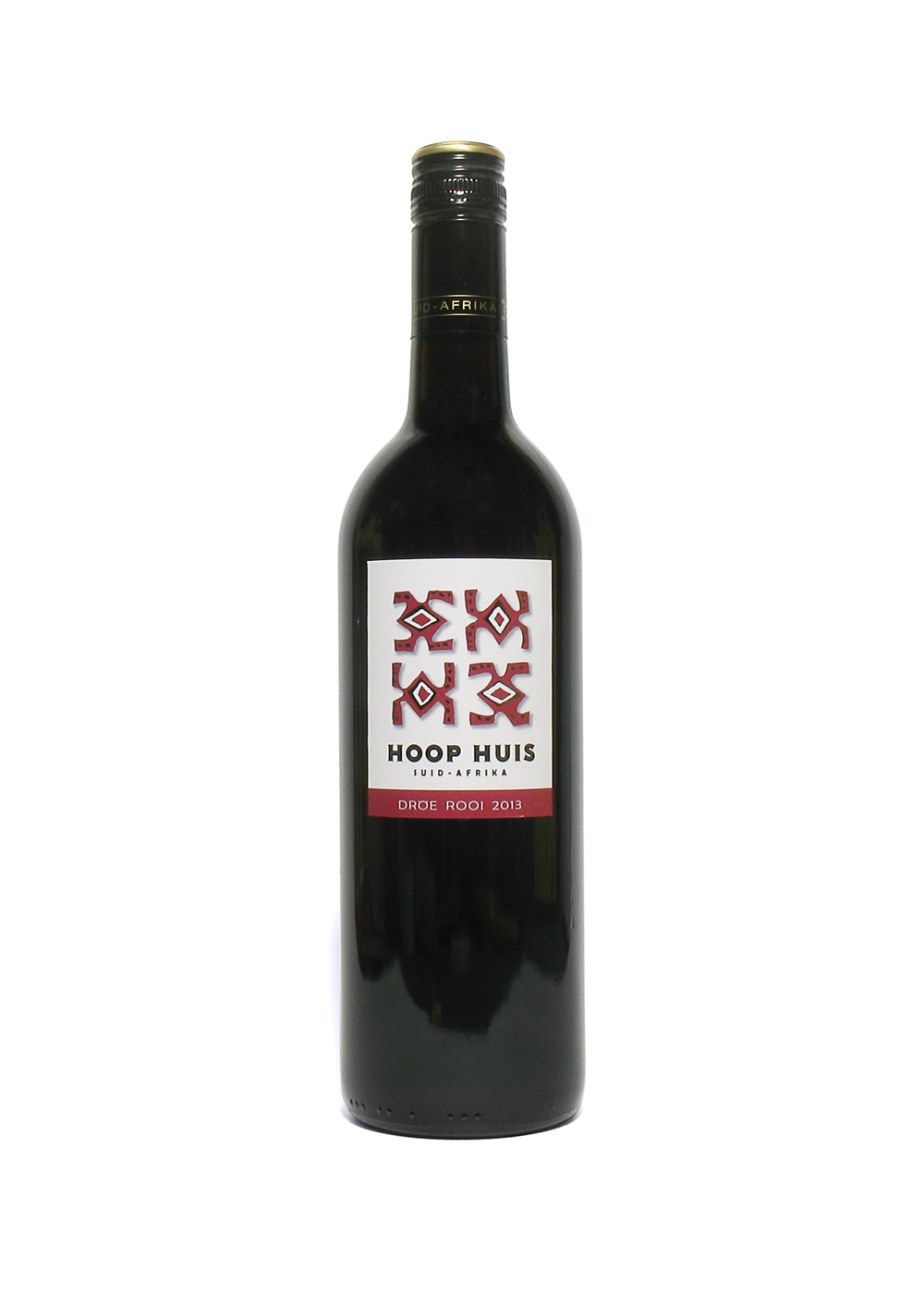 South African Dröe Rooi, elegant red wine from the Western Cape region
South Africa, Hoop Huis, Dröe Rooi, Wine of South Africa, 2013

Introduction
Hoop Huis is a dry red, linked to the False Bay Winery, integrated into the Waterkloof estate just outside Somerset West, a stone throw away from the False Bay coast line, southern Stellenbosch. The wines fall under the Boutinot brand, Paul Boutinot, who started his own imports as he was disappointed with the quality of wines, which he initially needed for his parents restaurant.

Soon he supplied others and this followed with his own production site near the Beaujolais and South Africa followed in 1994, founding False Bay winery in 1999 in the Cape. In 2004 Waterkloof followed, with its newly build state-of-the-art winery in 2009. In 2010 Rhône vineyards and cellars were acquired, followed by more joint ventures in Spain and Italy, as well as in the New World. The UK wine import business was sold in 2013.

Review Date:
16 . 04 . 2015
Origin:
South Africa
Wine specifics
Ready to drink, but you can leave it still for a while. Elegant, mature, balanced, red fruity, prune aromas, hints of spices. Serving with red meat, game, cheese. Acquired in the UK. Screwtop. It is not naming the grape varieties, but it will include Pinotage and furthermore for the area it is traditionally mostly a blend, often including Cinsault as well. Described as Dröe Rooi (dry red), with the rest of the labelling text in Afrikaans and its unusual design. It states Wine of South Africa as its origin and not a region, such as W.O. Western Cape.
Insights:
The new winery in Waterkloof is based on gravity, a development you see more and more in new developments around the world. Half of the estate is used for wine growing, the rest is kept untouched, to preserve the rare and abundant natural vegetation, fauna and flora, which got them a prestigious award in 2008, recognising their noble efforts. The mountain slope that plays such a role for False Bay is the Schapen Berg (Sheep mountain). False Bay got its name from the fact that ships mistook it for Table Bay, which is just on the other side of Cape of Good Hope. Hoop Huis – House of Hope.



Review Date:
16 . 04 . 2015