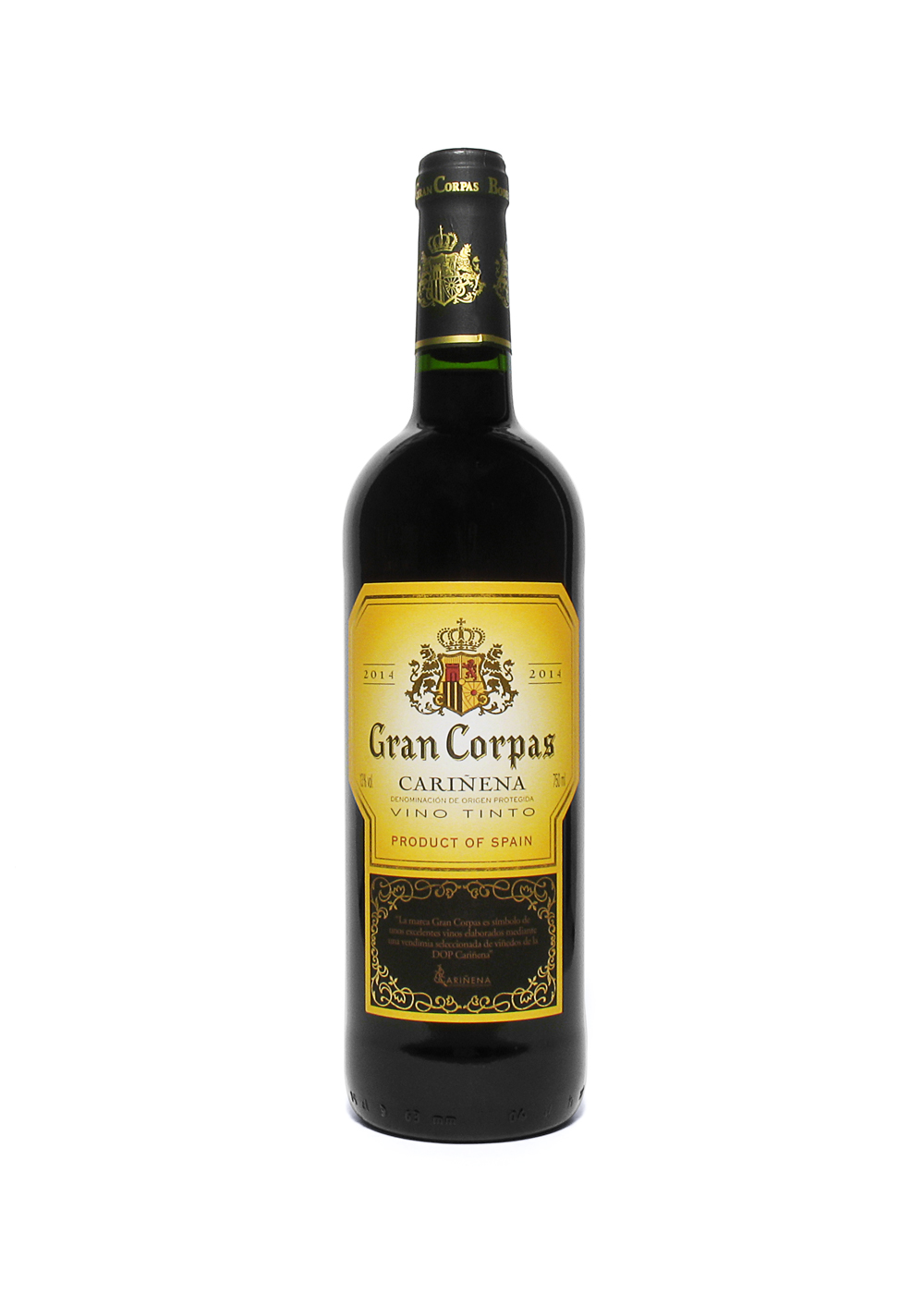 Gran Corpas
Tempranillo, Cabernet Sauvignon, Syrah
Vino Tinto from one of the oldest protected wine growing areas in Europe, Cariñena


Spain, Cariñena, Gran Corpas, Vinho Tinto, DO, 2014

Introduction
With the DO dating back to 1932, an early recognised wine region, in the north east of Spain, just 50 kilometres south from Zaragoza, in the region of Aragon. The regions popular grape, Garnacha, gets more and more company from Tempranillo and Cabernet Sauvignon, with whites in a minority.

From Roman times the region has been popular for wine growing and increased substantially from the 1990's, through interest from growers from other regions, such as Rioja and general investments. The export has strongly grown and the wine has been adapted at times to these new markets. The original red wines are known for their robust nature and high alcohol content, due to the ultimate growing conditions throughout the season.

Review Date:
27 . 07 . 2016
Origin:
Spain, Cariñena
Wine specifics
Ready to drink and can keep for a while. Smooth, balanced, dark fruity, hints of spice. Serving paella, grills, strong cheeses. At the back of the bottle the Cariñena seal of authenticity. Each Spanish region has its own seal. Obtained in France, may be available in the UK.
Insights:
Gran Corpas is linked to the French Castel Groupe, publishing their wine as well on their 'Meuilleur d'Ailleurs' website, among other countries wines. The Castel Groupe was founded in 1949 as a family business and is now in the drinks business one of the largest in the world, mostly through continuous takeovers over the years. The company covers wine, spirits, soft drinks and more.
Review Date:
27 . 07 . 2016