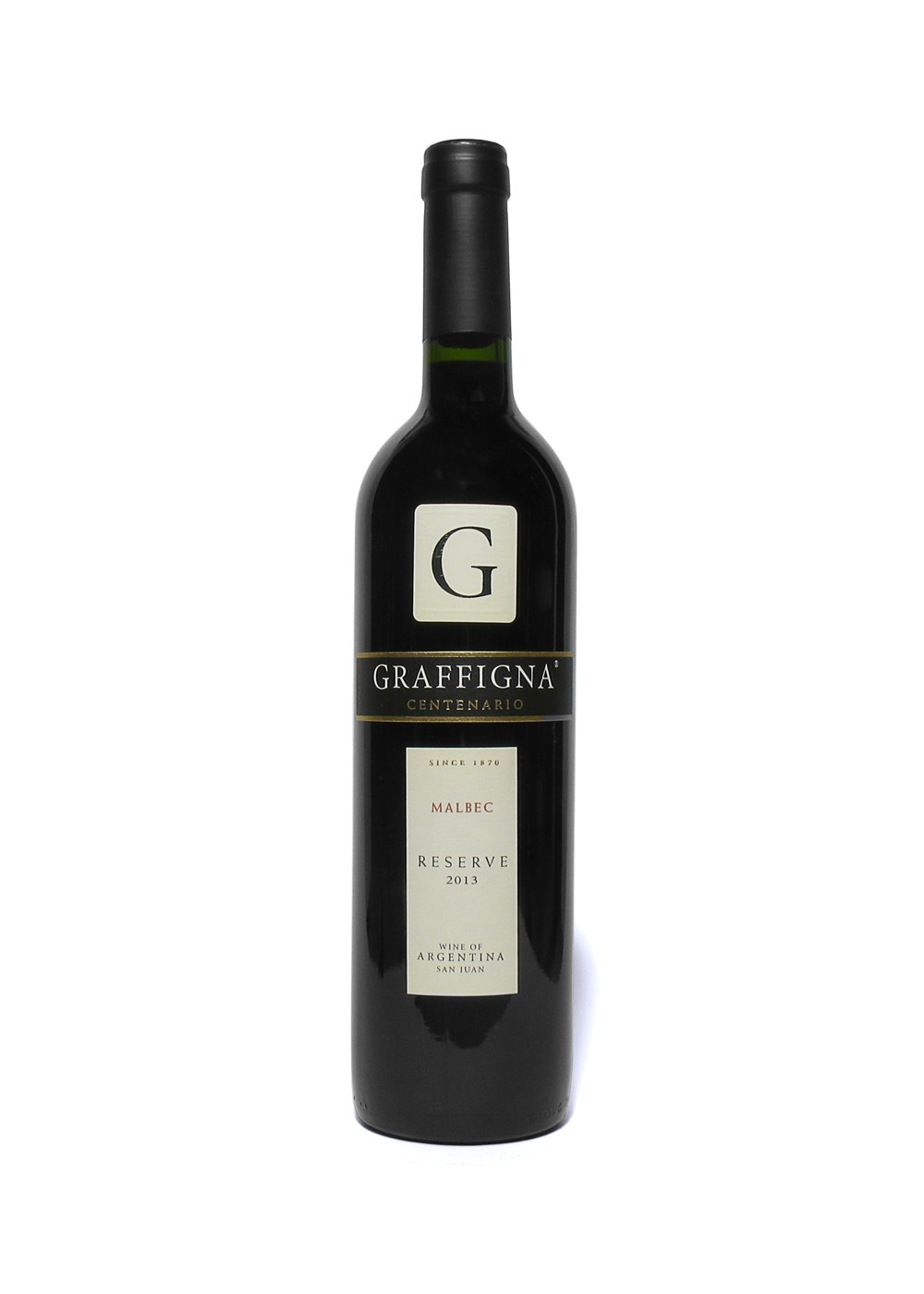 Graffigna Centenario, malbec, a true tribute
Argentina, San Juan, Graffigna Centenario, Malbec, Reserve, 2013

Introduction
The Bodegas y Viñedos Santiago Graffigna goes back to 1870, founded by Italian immigrant Don Santiago Graffigna in the province of San Juan, approximately 170 kilometres north from Mendoza, Argentina. San Juan is dryer and hotter than Mendoza, with 300 days of sunshine, producing around a quarter of all Argentinean wines.

The award winning winery produces a range of white and red wines, Centenario being one of them. This wine is a tribute to the 100th anniversary of the winery in 1970, with 7 individual grape varieties in its range and is overseen by wine maker Victor Marcantoni. It is aged for 12 months in oak barrels (85% French and 15% American oak) and 6 months in the bottle.

Review Date:
08 . 02 . 2017
Origin:
Argentina, San Juan
Wine specifics
Ready to drink and can keep for a while, upto 6 years. Smooth, balanced, full-bodied, fruity, hints of vanilla, pepper and spices. Serving grills, pasta, hard cheeses. Obtained in the UK. Cork. Apart from usual sulphites, the label states it contains egg (used for filtration).

Insights:
Graffigna was the first winery in Argentina to use gravity force in the wine making process and the first branded wine in the country. In 1923 its new winery was the most modern one in the world at the time. The wine area itself is quite high in this case, Pedernal valley and Tulum valley, resp. 1400mts and 700mts. It is becoming more and more a trend in Argentina to create vineyards at ever-higher altitudes, contributing to the quality of the wines. Graffigna is part of the Pernod Ricard portfolio.



Review Date:
08 . 02 . 2017