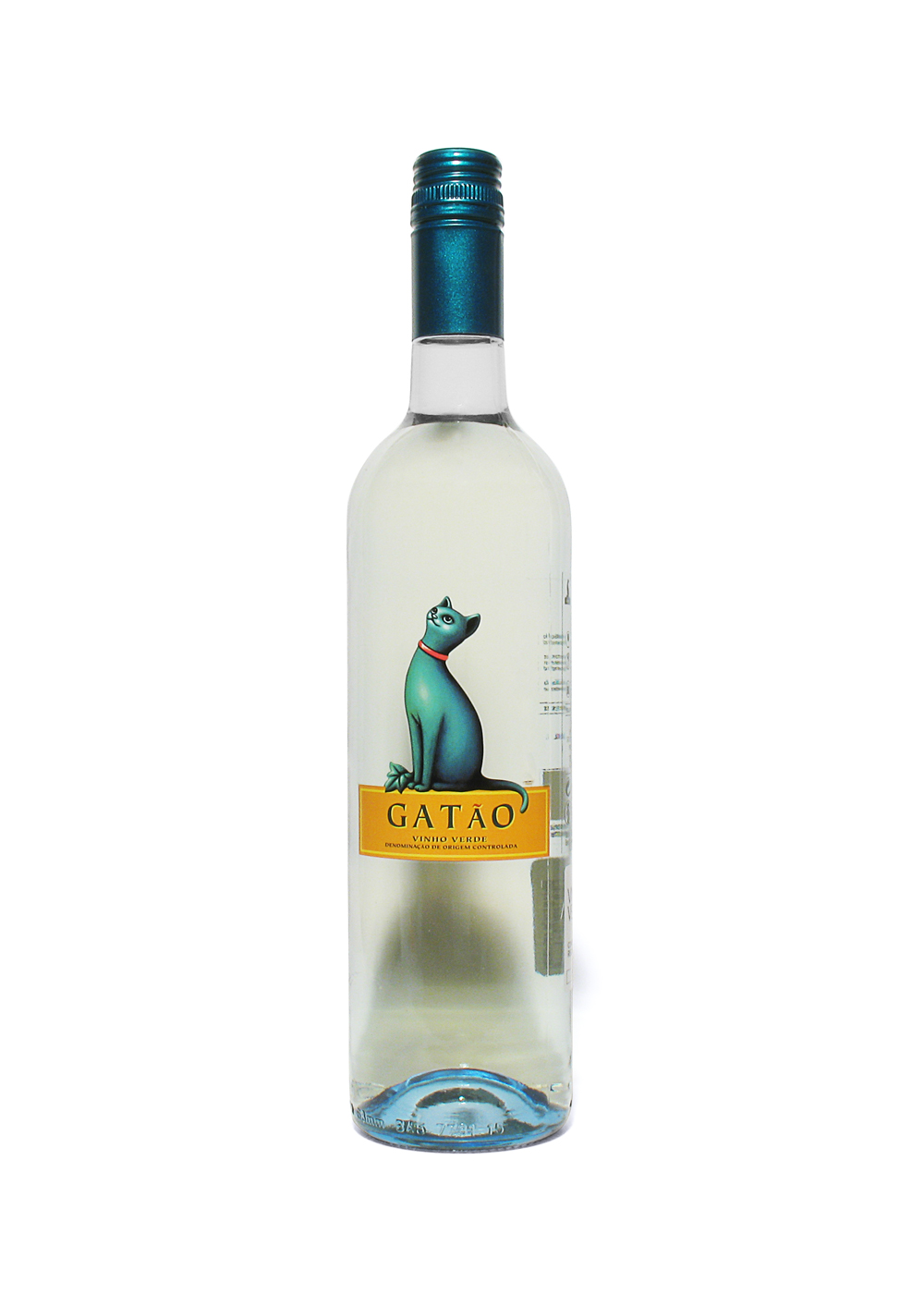 Gatão
Azal, Pedernã, Trajadura, Avesso, Laureiro
Portugese wine and the cat, such a well-known brand from Vinho Verde
Portugal, Vinho Verde, Gatão, DOC, NV

Introduction
The first drawing of a cat on a wine bottle by the Borges family goes back to 1895. In 1935 Gatão wine was introduced, initially as red Vinho Verde. The bottle shapes have always played a role, in the fifties with the cantil shape with a handle, which transformed its shape in the eighties, followed by the Bordeaux bottle in the nineties.

Sociedade dos Vinhos Borges is a wine company based in Rio Tinto, near Porto, founded by the Borges brothers in 1884. The business goes from producing, including owning Quintas, to distribution, with an extensive wine, port and brandy portfolio, Gatão wine is one of them and comes in a white and a rosé. Vinhos Borges' distribution is through JMV Distribuição, a company that represents well known brands in the market, such as Ramos Pinto, Louis Roederer, Jägermeister, as well as coffee and tea brands and more.

Review Date:
01 . 05 . 2017
Origin:
Portugal, Vinho Verde
Wine specifics
Ready to drink. Light, fresh, crisp, smooth, easy drinking, hints of citrus and lemon. Serving salads, starters, fish dishes, aperitif, on its own. Obtained in the Netherlands, may be available in the UK. Screwtop. Vinho Verde seal of guarantee on the back of the bottle.
Insights:
In the Vinho Verde wine region, north Portugal, in the northern Minho province, named after the river Minho, the area does not get that much sunshine, is quite wet, all contributing to a natural lower alcohol percentage of the Gatão with its low 8.5%. Traditionally the Minho province produces an eighth of Portugal's harvest, with more and more shifting in quality, rather than quantity, especially due to exports and in some cases a higher alcohol content. Cantil – bit like a field bottle.
Review Date:
01 . 05 . 2017