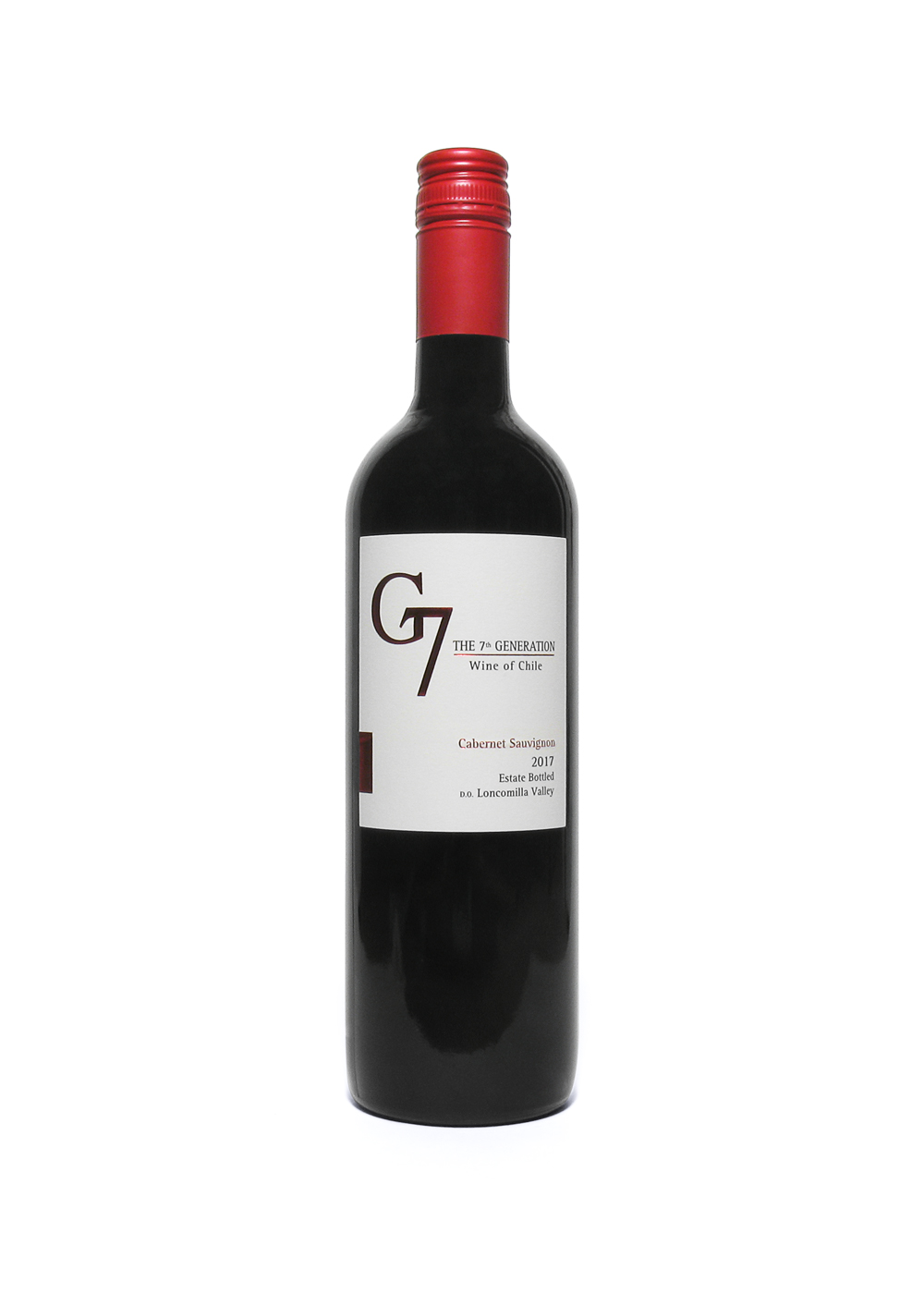 G7 The 7th Generation, family produced red from the Loncomilla Valley, Chile
Chile, Maule, Loncomilla Valley, G7 The 7th Generation, Cabernet Sauvignon, Estate Bottled, D.O. Loncomilla Valley, 2017

Introduction
The family owned wine business is Familia Del Pedregal, also linked as Vicar S.A., dating back to 1825. Alberto del Pedregal Aldunate is their current President, now in their 8th family generation, with Spanish roots through Carlos Alberto del Pedregal from Asturias. Based in the small town of Villa Alegre, a traditional wine making area in the valley, central in the Maule wine region, ca. 250 km south from Santiago.

Lancomilla Valley has its own (sub-regions) DO, named after the region's river; like the (larger) Maule wine region is named after the Maule river. The winery's wine offering is diverse and even The G7 range is quite extensive, with many varietals, white, red, rose, as well as a reserve range. Harvest takes place in April in the family's six vineyards, loosely situated around Villa Alegre, with influences by the Andes Mountains and the Pacific Ocean.

Review Date:
11 . 12 . 2020
Origin:
Chile, Maule, Loncomilla Valley
Wine specifics
Ready to drink and can keep still for a while, recommended upto 4 years. Balanced, fruity, rich, fresh, hints of chocolate, herbs, vanilla. Serving roasts, grills, all meats, salad, cheese, on its own. Obtained in the Netherlands. In this case wine imported through the Baas Wijn Groep in Gorredijk, Nederland. Screwtop.
Insights:
The winery's sales office is (like so many Chilean wine producers) in Santiago, with exports all around the world of their award winning wines. Maule is Chile's oldest wine region. In the past many Maule wines 'disappeared' in the blends of the larger companies labelled Central Valley. There is however a change in interest for the characterful wines of the Maule region, especially from the old vines of the Carignan grape. Cabernet Sauvignon is most planted in Maule (as well as in Chile; more than a third of the vines). DO – Denominaciónes de Origin.

PS.
For your own wine tasting, see: https://thedutchman.org/files/2019/05/Dutchman-Wine-Tasting-2019.pdf

- weekly wine

- 'Hosting in Cumbria Your Wine Tastings' -

Review Date:
11 . 12 . 2020