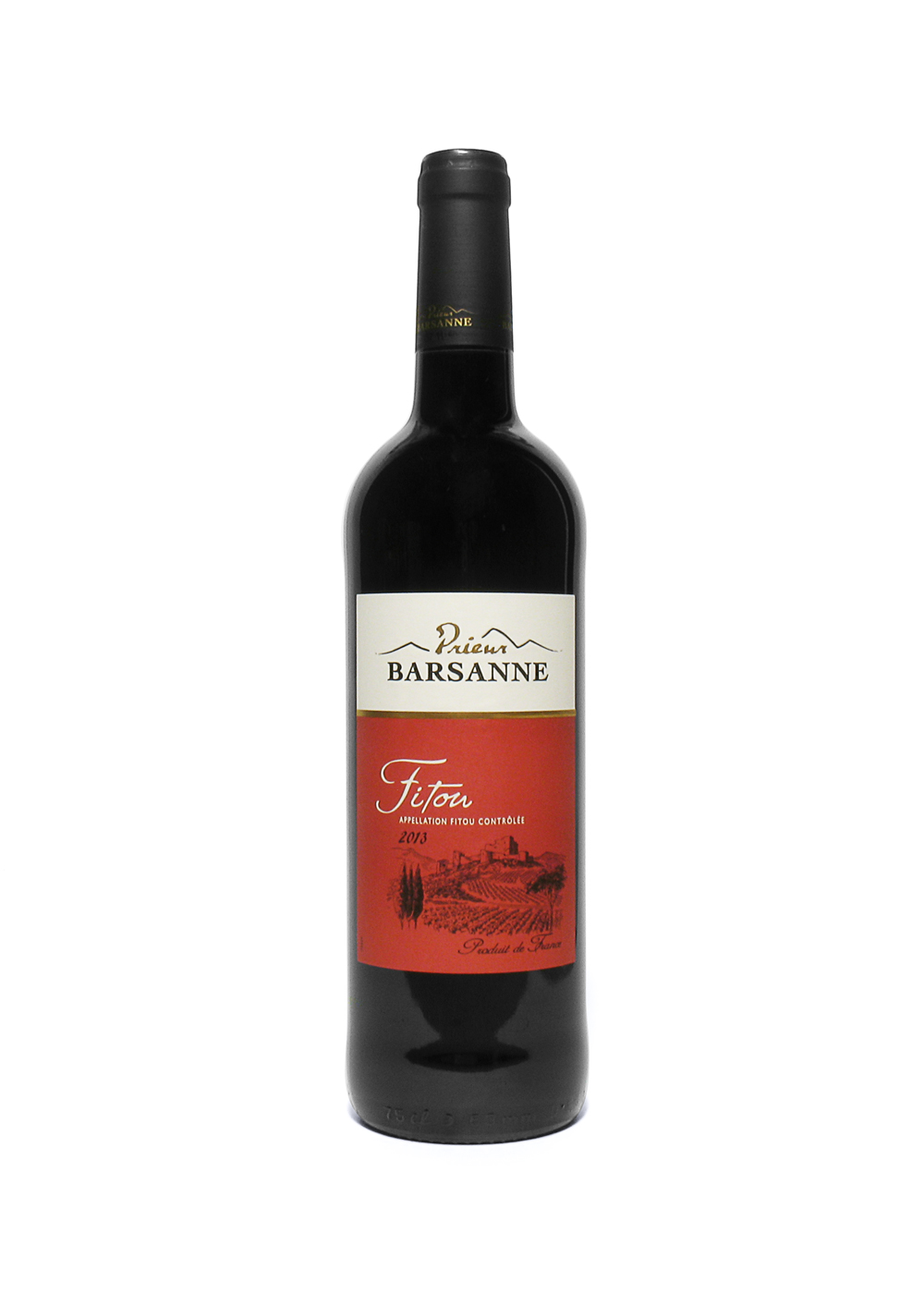 Fitou
Carignan, Grenache, Mourvèdre, Syrah
The first appellation in the Languedoc in 1948, achieved by the proud producers of Fitou
France, Fitou, Prieur Barsanne, AOC, 2013

Introduction
Fitou as a wine region, named after a small village, is split up in two fairly small regions, halfway between Narbonne and Perpignan, south west France. Fitou Maritime, around the coastal lagoons and Fitou Haut or Montagneux, an inland mountainous area, the two not connected and surrounded by the Corbières wine region, with the Roussillon wine region being the last stretch to the Spanish border and the Pyrénées.

An upcoming AOC, where Carignan and Grenache are the dominating grapes, which need to form at least 60% of the blend. Mourvèdre and Syrah quite often complement the Fitou wines. This wine, under the private label of Prieur Barsanne, is a label, produced for Scamark, representing the French supermarket chain Leclerc, linking all their Languedoc-Rousillon wines to this brand name.

Review Date:
31 . 08 . 2016
Origin:
France, Fitou
Wine specifics
Ready to drink and often recommended to drink young. Mature, smooth, fruity. Serving red meats, grills, dishes with sauce, cheese. Obtained in France, Fitou may be available in UK. Cork.
Insights:
Cooperatives are the main players in Fitou. Mont Tauch winery in Tuchan is the oldest in the region, with quality wines and a production which is more than half of the region. The Fitou growers are traditionally also permitted to grow grapes for the production of Muscat de Rivesaltes AOC, a vin doux naturel, adding to the production in southern neighbouring Roussillon, which totalls 90% of France's 'natural sweet wines' production.
Review Date:
31 . 08 . 2016