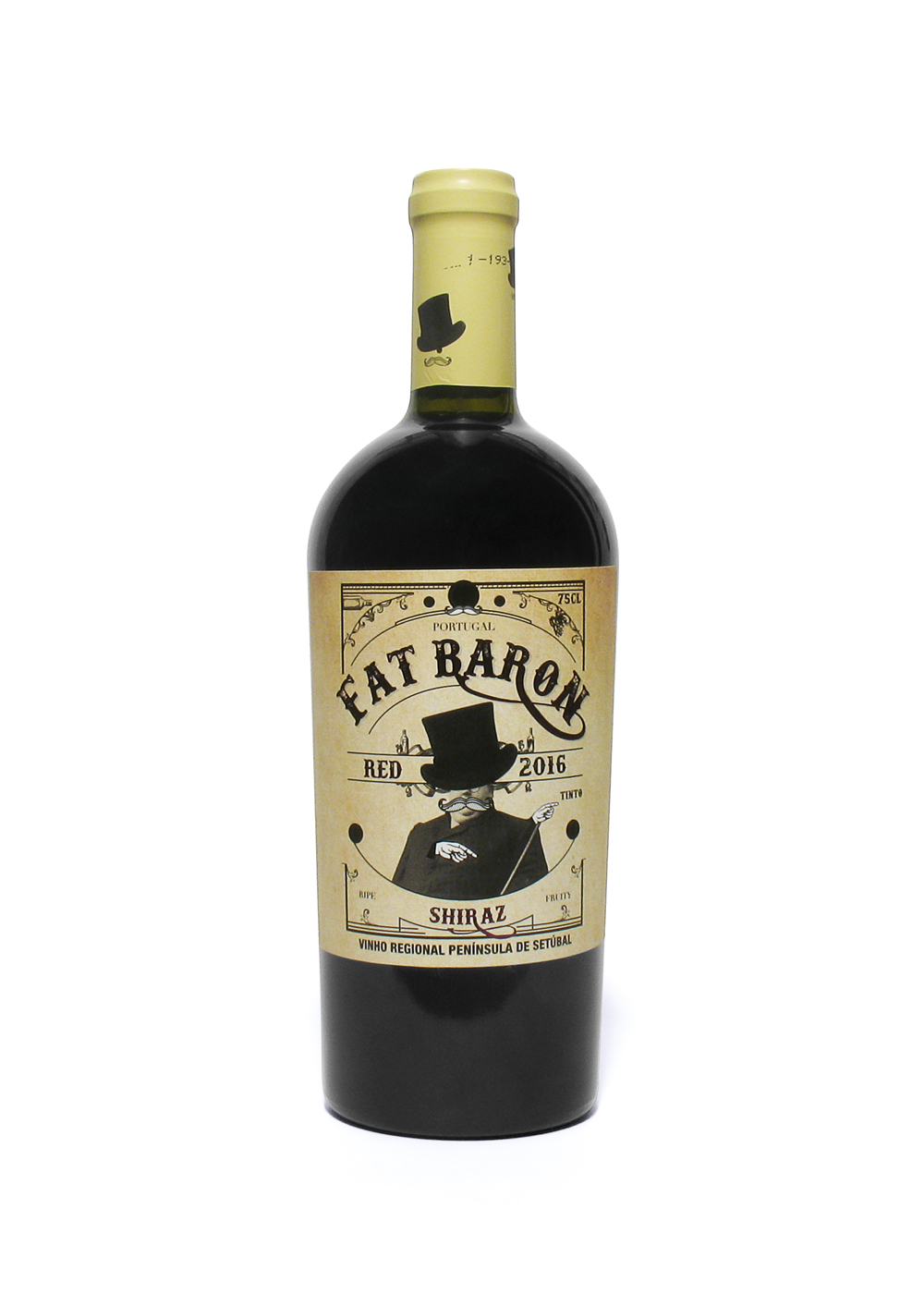 Fine Shiraz, Portugal, from the sandy Península de Setúbal
Portugal, Península de Setúbal, Fat Baron, Shiraz, red/tinto, 2016

Introduction
Jaime Quendera is the winemaker and the vineyard is Fernando Pó. Sunny days mixed with the cool nights, due to the Atlantic breezes, as well as the rivers of Tagus (Tejo) and Sado. The winery is Casa Ermelinda Freitas, based in Aquas de Moura, ca. 20 km east from the town of Setúbal and ca. 50 km south east from Lisbon. Founded in 1920 by Deonilde Freitas and with Ermelinda taking charge later on, when her husband had an early death.

It has continued since with a very much firm female management structure and nowadays, the 4th generation, the only daughter Leonor runs the family owned company. It was only in 1997 when the winery started producing wines under their own name. Until then it had been supplying bulk to others and unbranded. The winery has 440 ha. of vineyards, growing 60% of Castelão, 30% of other reds, such as this syrah and the rest is white. A total of 29 varieties.

Review Date:
08 . 04 . 2020
Origin:
Portugal, Península de Setúbal
Wine specifics
Ready to drink and can keep still for a while. Smooth, full-bodied, fruity, hints of spice, chocolate, vanilla. Serving all meats, roasts, grills, (blue) cheeses. On the back numbered seal of 'Vinho Regional Península de Setúbal'. 4 Months of aging in oak barrels. Obtained in the Netherlands, may be available in the UK. Cork
Insights:
The winery's main brands are: Terras de Pó (their first own brand, in 1997), Dona Ermelinda and Quinta de Mimosa. The Península de Setúbal wine region has 2 sub regions, Setúbal and Palmela. This winery falls into the Palmela wine region. Many experiments are ongoing and the number of (trialled) grape varieties are on the increase, like this winery, with varieties such as Syrah, Tempranillo and many others. The export market is the driver for this, such as this Shiraz (Syrah). September is usually the regions harvest month.
Review Date:
08 . 04 . 2020