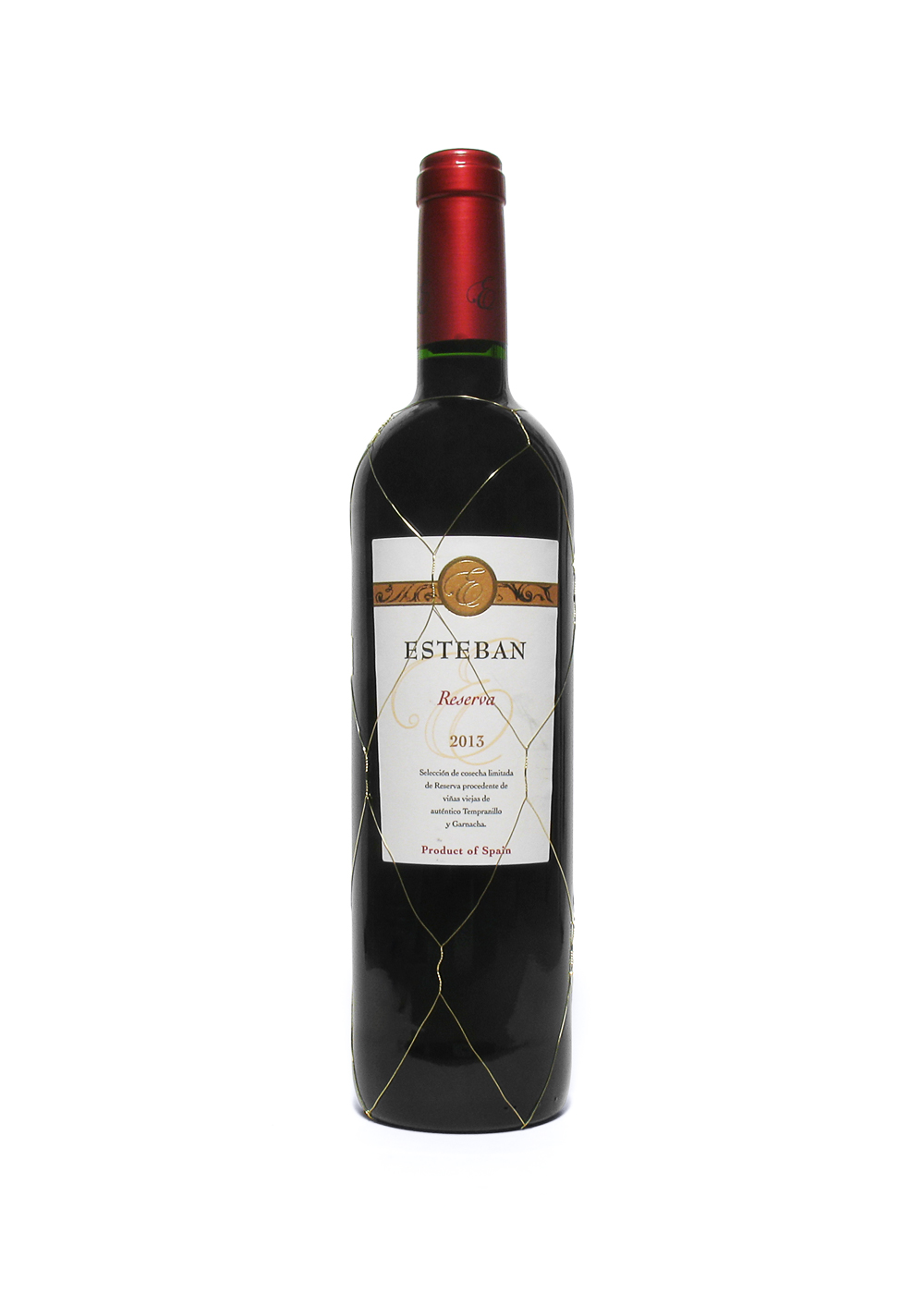 Esteban
Tempranillo, Garnacha (Grenache)
Calatayud, upcoming Spanish wine region, with a mature food red
Spain, Calatayud, Esteban, Reserva, 2013

Introduction
The DO Calatayud vineyards are 65-90km south-west from the northern town of Zaragoza. A wine region of 5600ha, spread out over 46 municipalities, incl. Calatayud itself, all within the province of Aragon. Just to the north there are the well known wine regions of Rioja and Navarra. The grapes for this wine are grown on the hills around the village of Miedes de Aragón. An upcoming wine region to check out.

The wines are aged for 12 months in oak barrels. This wine has been sourced for a supermarket chain, through Master Winemakers, based in Guebwiller in France. Established in 2000 they make tailored wines for their clients, tailored on every aspect, from grape to label and more. Calatayud got its DO in 1989, the youngest of the 4 wine regions in Aragon. 55% Of the vineyards are made up of Garnacha, with many vines over 50 years old, as well as still having manual harvesting.

Review Date:
03 . 12 . 2020
Origin:
Spain, Calatayud
Wine specifics
Ready to drink and can keep still for a while. Mature, balanced, rich, fruity, hints of spice, figs, coffee, oak. Serving meats, roasted lamb, game, grills, mature cheeses. Grape: Tempranillo, Garnacha (Grenache). Seal of Calatayud on the back of the bottle. Bottle still has the traditional gold coloured netting, typical for many Spanish wines; initially started to fight counterfeiting, many moons ago. Obtained in the Netherlands. Cork.
Insights:
The altitude is between 400m – 1000m. Other red varieties in this region are Bobal, Monastrell and Syrah. There are whites from Calatayud as well. The 4 sub-regions in Aragon, in size, are Cariñena (the largest), Calatayud (second), Somontano (fairly close, south, to the Pyrenees) and Campo de Borja. DO is also used as DOP – Denominación de Origen Protegida

PS.
For your own wine tasting, see: https://thedutchman.org/files/2019/05/Dutchman-Wine-Tasting-2019.pdf

- weekly wine

- 'Hosting in Cumbria Your Wine Tastings' -

Review Date:
03 . 12 . 2020