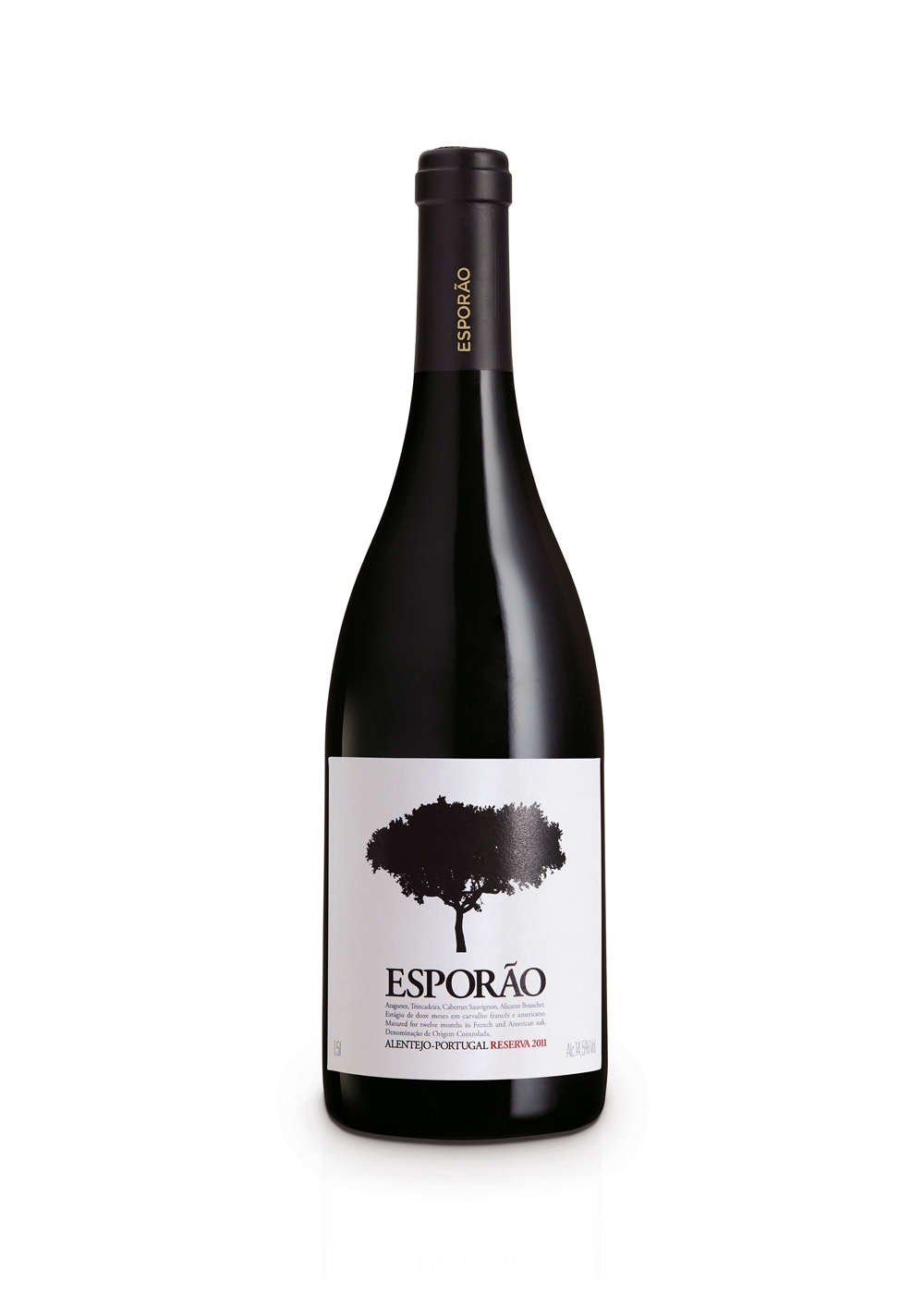 Esporão
Aragon, Trincadeira, Cabernet Sauvignon, Alicante Bouschet.
Portugese red, from a significant Alentejo vineyard
Portugal, Alentejo, Esporão Reserva, Herdade do Esporão, DOC, 2011

Introduction
Herdade do Esporão is a large estate near the town of Reguengos de Monsaraz, approximately 160 kilometres south-east from Lisbon, in the wine sub-region of Reguengos, in Alentejo. In the late 80's a Australian winemaker, David Baverstock, was introduced to the estate and changes for the better happened, setting the standards for many. The first Esporão was released in 1985 and exports from 1989.

The wine is DOC Reguengos of Monsaraz and the estate's 700 ha. holds vineyards, olive groves and other crops, all under the flag of organic growing. On the estate there is a large underground barrel tunnel, holding around 1500 225 litre 'bordalesa' barrels, 70% American Oak and 30% French oak, with a life span of 3-4 years, replacing every year around 30% of them. The bottles are stored in this space as well. The site is a tourist attraction.

Review Date:
16 . 04 . 2015
Origin:
Portugal, Alentejo
Wine specifics
Ready to drink and can still keep for while. Mature, balanced, fruity, hints of minty chocolate. Serving red meat, game-venison, grills, meaty pastas, mature cheese. Obtained in Portugal, may be available in the UK. Cork. Matured for twelve months in French and American oak. Breathe for a while!
Insights:
Since 1985 they invite an artist to design the label, this year the Portuguese fashion designer Felipe Oliveira Baptista. On site they have 2 wineries, one for red built in 1987, as much as possible based on gravity and one for white, built in 2002. The latter is able to deal with mass production, as well as with individual, smaller batches, which are often higher quality. The estate has been around since 1267 and has hardly changed since, other than many battles and changes on ownership. In 1973 it changed to José Roquette and Joaquim Bandeira, the current owners. Herdade – 'farm'.



Review Date:
16 . 04 . 2015