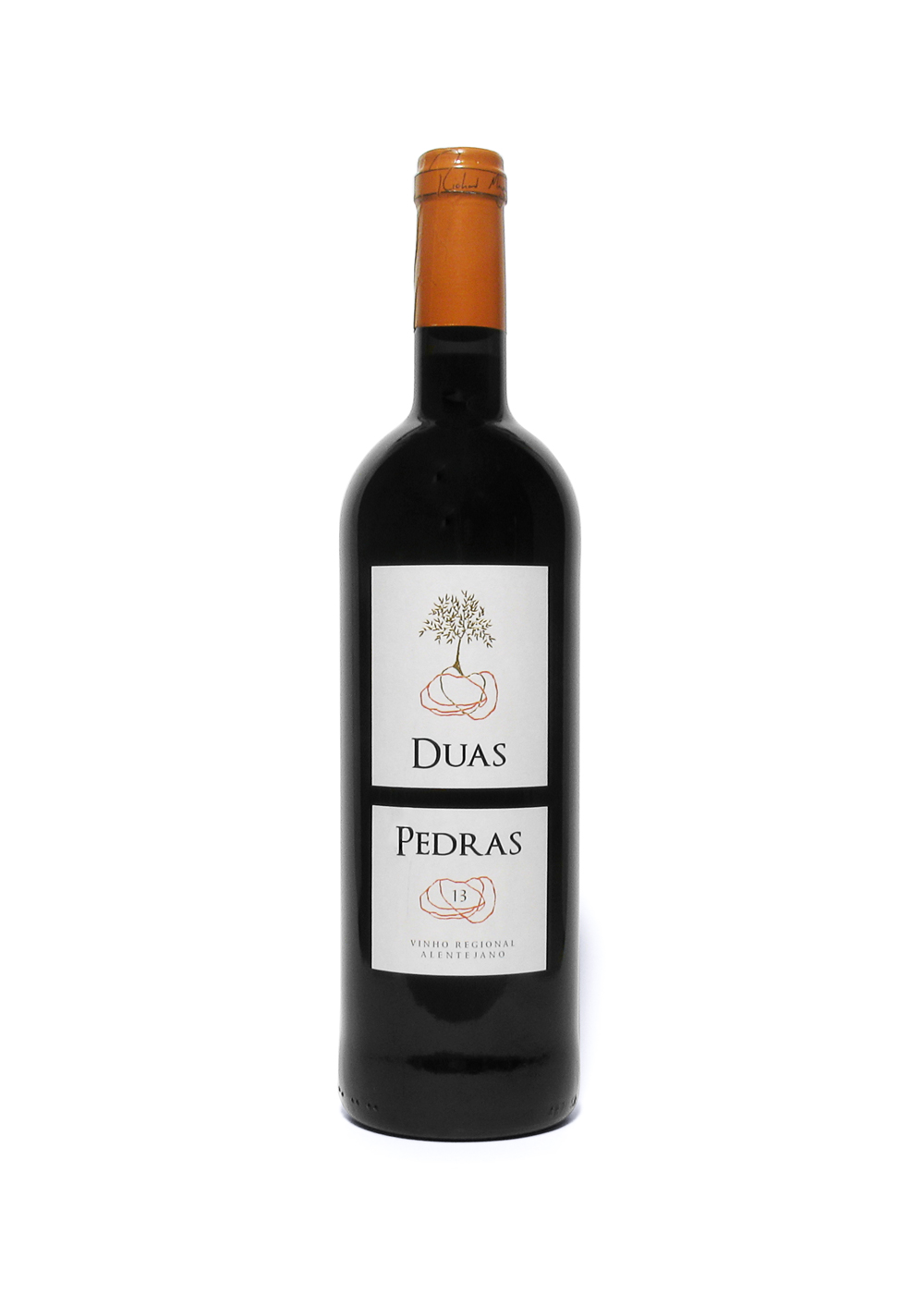 Duas Pedras
Touriga Nacional, Syrah, Viognier
Alentejo, Portuguese, upcoming wine region, with quality
Portugal, Alentejo, Duas Pedras, Tinto, Vinho Regional Alentejano, 2013

Introduction
Duas Pedras is a wine from the partnership of English wine writer Richard Mayson and the well respected Portuguese wine maker Rui Reguinga. The 20 ha. estate Quinta do Centro, in Reguengo near the town of Portalegre (not to be confused with the more southern Reguengos wine region), was bought in 2005 by Mayson, north-east from Lisbon, close to the Spanish border. With some mixed results lately, in e.g. yield, cannot give his full attention and financially, the vineyard is currently for sale.

Their company is called Sonho Lusitano Vinhos ('Lusitanian Dream'). The well received Duas Pedras ('Two Stones') is a blend of Touriga Nacional, Syrah and a small portion of Viognier and little or no ageing in oak to keep the characters. Their reserve wine is called Pedras e Alma ('Stones and Soul') and is only produced in their best years, from the oldest vines on the property. Their wines are named around the word Pedras, referring to the granite and chist found in the region.

Review Date:
16 . 08 . 2018
Origin:
Portugal, Alentejo
Wine specifics
Ready to drink and can still keep for a little while. Fresh, fruity, smooth, balanced, little spice. Serving grills, roasts, white and red meats, salty fish dishes, cheese. Obtained in the Netherlands, but may be available in the UK. Cork. The logo shows the 'stones' with a vine growing out of it. Alentejano's numbered seal on the back. Touriga Nacional 60% and Syrah 40%.
Insights:
Richard Mayson has been writing about Portuguese wines for over 20 years, publishing 5 books and always had a keen eye on the Alentejo wine region, especially around Portalegre, resulting eventually in buying the property there. It is a region with a growing interest and potential, covering a substantial section of Southern Portugal. Within the Vinho Regional (VR) there are some (former) DOC's, now falling under the Alentejano VR name, sometimes still with a mention of their DOC as well. There are 8 sub-regions, Portalegre being one of them. Cork production was at one time a major industry in this region. Richard Mayson's blogs http://www.richardmayson.com/my-vineyard-blog
Review Date:
16 . 08 . 2018