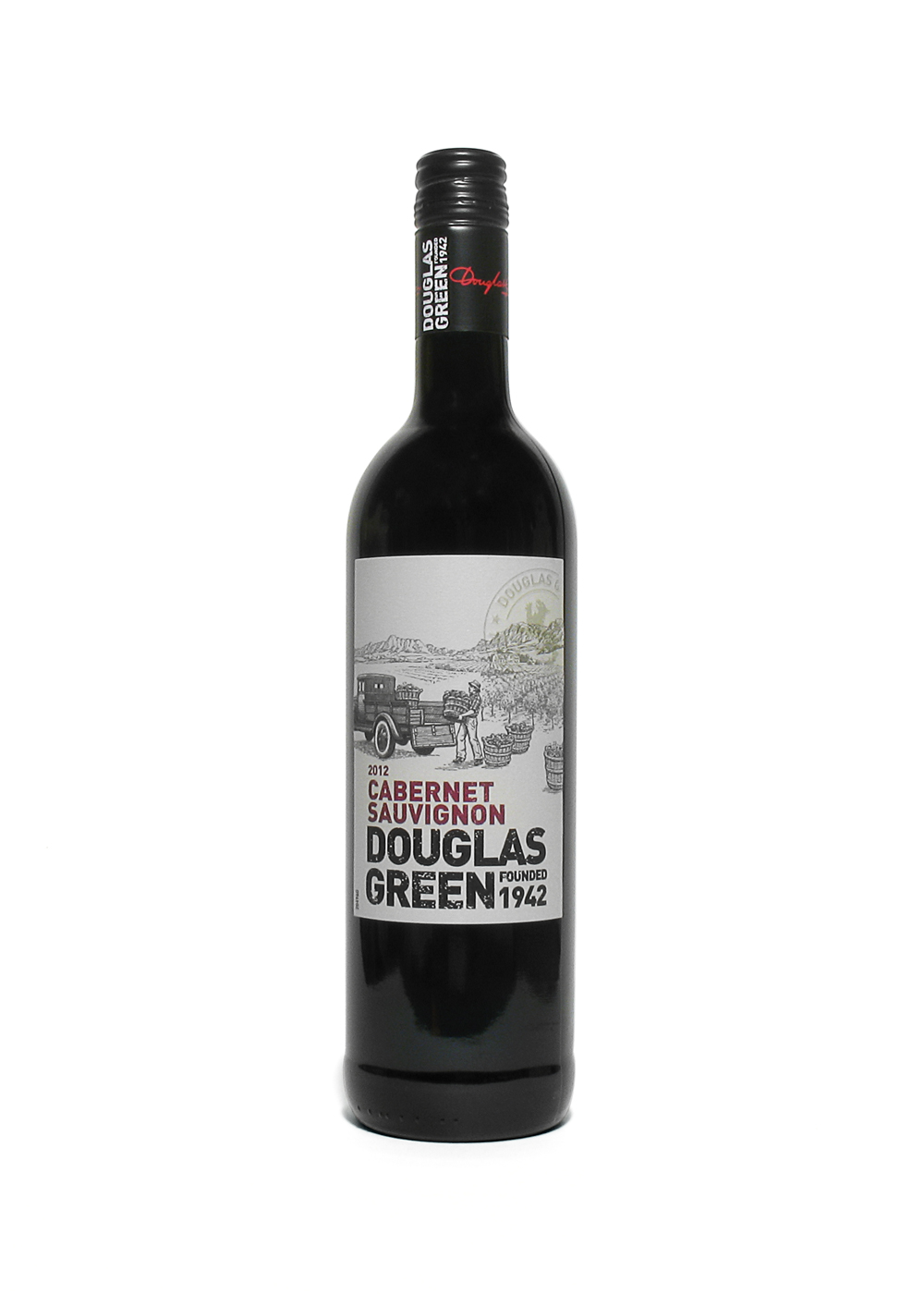 Douglas Green
Cabernet Sauvignon
South African red, following their roots, 'quality, character and style that my father created'
South Africa, Douglas Green, Cabernet Sauvignon, W.O. Western Cape, 2012

Introduction
In 1938 Douglas Green Snr. bought a local winery in Paarl and renamed it in 1942. Though, this was not the first contact with wine making. After the First World War he stayed in Europe and worked in the Champagne and followed it up with university studies and qualifications. The motto was fruity and easy-drinking wines and blending of grapes could help this.

As a 'négociant' he searched for the right vineyards, best grape parcels and builds a name for himself. Travelling around in his van he made his deliveries. The van often comes back in the labelling. Junior continued the business and honoured his father's early beliefs. In 1972 the business gets sold and it starts a range of mergers, takeovers, acquisitions, maintaining along the way the Douglas Green brand in the portfolio and is these days part of DGB, one of the largest independent wine and spirit companies in South Africa, now with various vineyards and with worldwide ties.

Review Date:
16 . 04 . 2015
Origin:
South Africa, Western Cape
Wine specifics
Ready to drink and can keep for while. Balanced, dark berry fruity, medium bodied, hints of spice. Serving red meat, grills, roasts, stews, mature cheese, on its own. Obtained in the UK. Screwtop. French Oak maturation in cellars for 3 months. Certified labelling on the neck of the bottle, Integrity & Sustainability, numbered, by SA Wine and Spirit Board.
Insights:
Paarl as a wine area is very well respected, situated 60 kilometres north-east from Cape Town and is known for various other wineries, such as Nederburg, Glen Carlou and Rupert & Rothschild, to mention a few. For this area the winegrowing dates back to the 1680's when the Hugenots planted vines and orchards, starting with small trading outposts. The region is named after Paarl Rock, named by the Dutch as it glistens like a pearl (Dutch – Parel) after rainfall. W.O. - 'Wine of Origin'; classification system of the SA wines.
Review Date:
16 . 04 . 2015