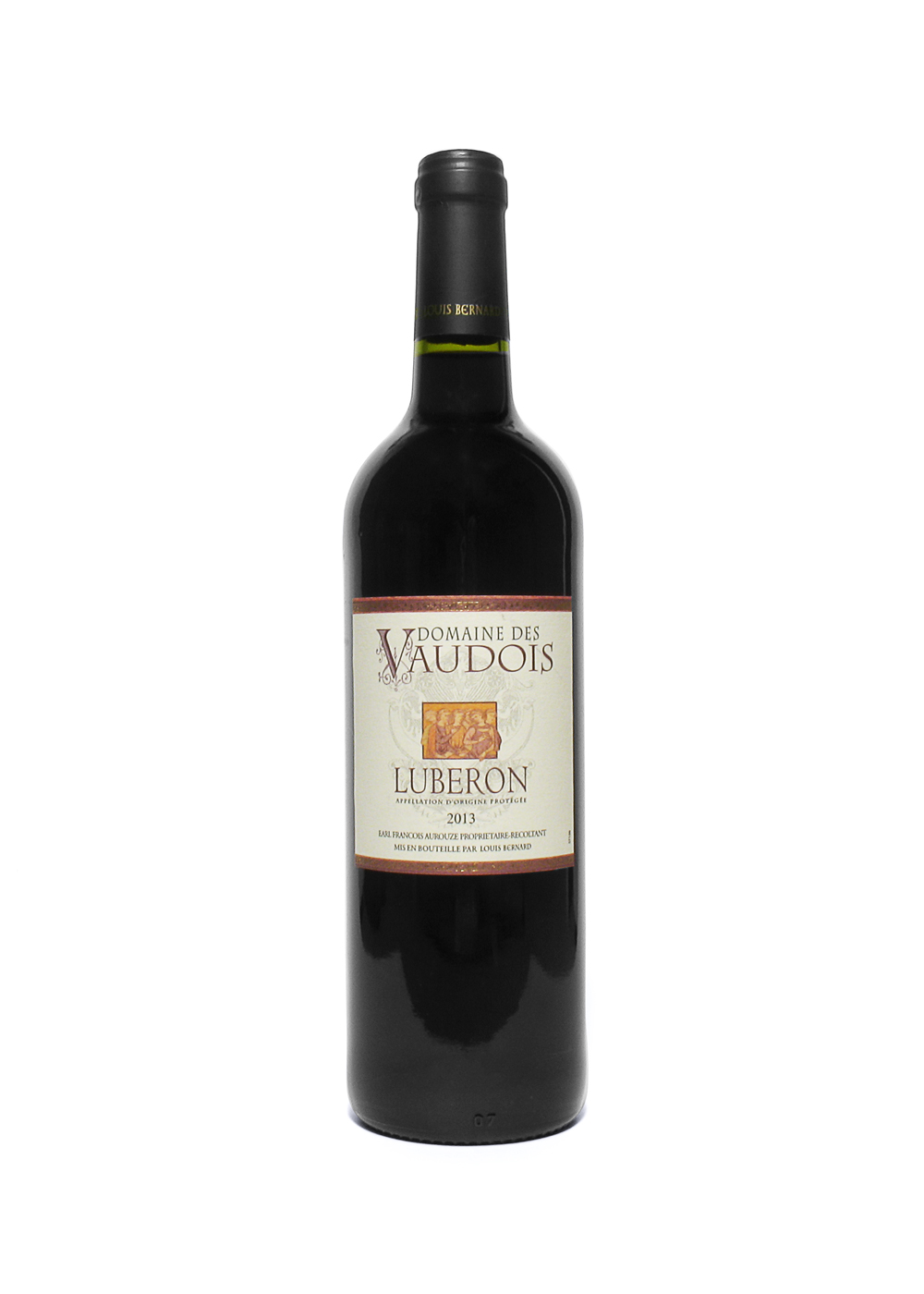 Domaine des Vaudois
Grenache, Syrah
South France, a southern Rhône wine region to watch, Luberon
France, Rhône, Luberon, Domaine des Vaudois, AOC, 2013

Domaine des Vaudois, based in the village of Cabrières d'Aigues,in the Vaucluse province at the bottom of the Luberon mountains, run by Francois Auroze, a descendant of a long line of farmers with Vaudois roots. With origins from 1905, the current Vaudois estate was established in 1988, mixing modern techniques with the traditional know how. These days the estates grows mostly vines and olives (75/25%),

The Luberon AOC is the extreme southern part of the Rhône wine region, around the Luberon mountains, between the rivers of Coulon and Durance, with 36 communes producing wine, in our case essentially made from Grenache-30% and Syrah-70%. This wine was bottled in Gigondas, by Louis Bernard, a wine producer themselves with a large variety of Rhône wines.

Review Date:
24 . 08 . 2016
Origin:
France, Rhône, Luberon
Wine specifics
Ready to drink, keep upto around 3 years. Mature, fruity red, supple, full-bodied. Serving grilled meats, stewed meats, mature cheeses. Obtained in France. Cork.
Insights:
The Vaudois were members of a Christian sect founded in Lyon in 1179. The sect was persecuted and targeted over the centuries, with an awful lot of hardship through many incidents with the Catholic church and royal powers. Eventually being left alone, many settled in the Provence and surrounding areas or immigrated to countries such as South Africa.

Review Date:
24 . 08 . 2016