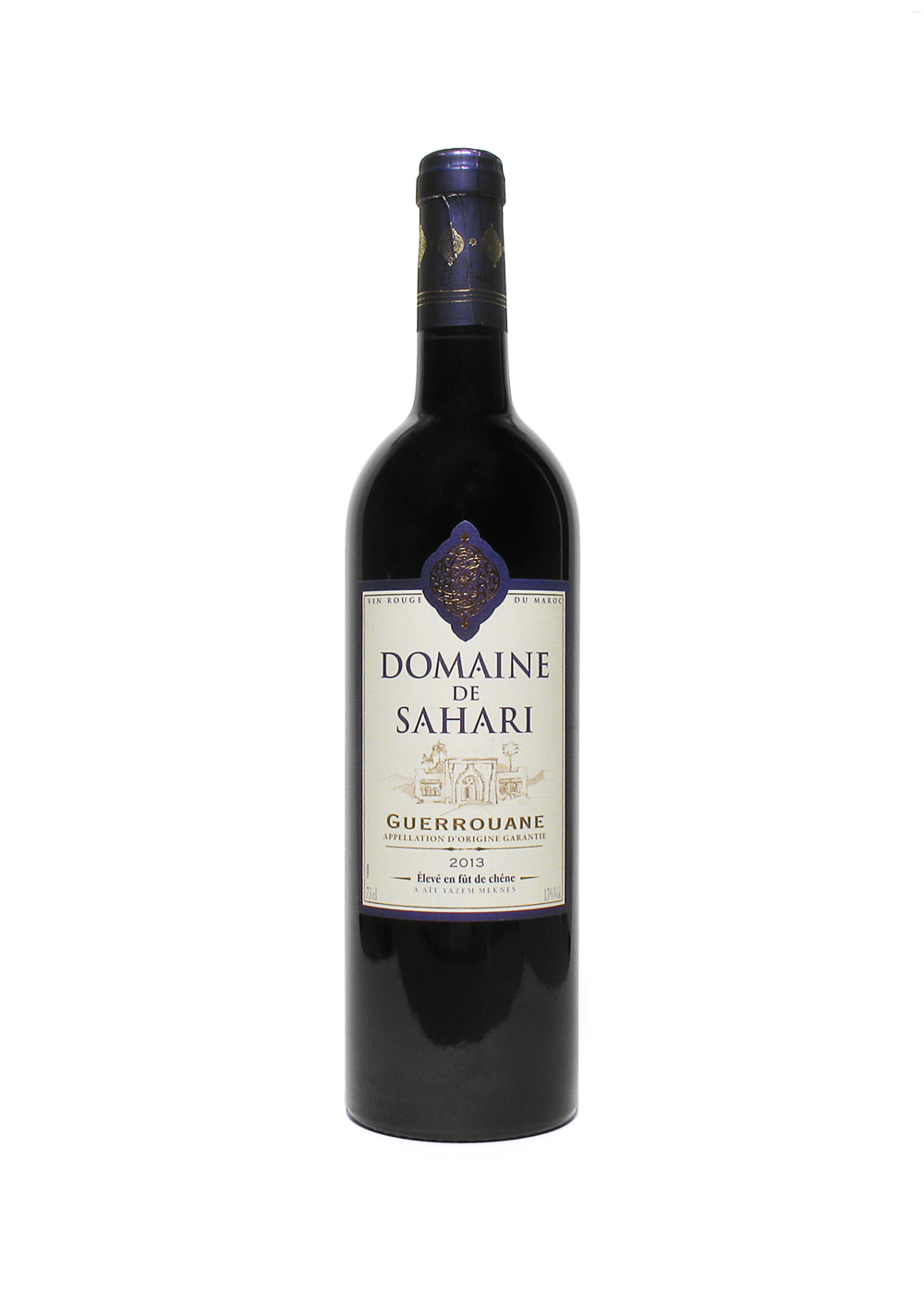 Domaine de Sahari
Cabernet Sauvignon, Merlot
Morocco, red wine under the AOG of Guerrouane
Morocco, Domaine de Sahari, Guerouane AOG, Cabernet Sauvignon Merlot, 2013

Introduction
Domaine de Sahari, from the Meknès/Fès region, north east Morocco, 200 kilometres south from Tangier, has been around for a while and is linked to the French Castel Groupe. The vines are growing at the foothills of the Atlas Mountains, which run from Morocco to Tunisia, with great conditions for growing wines, which has been done here since late Roman times.

The harvesting is done manually, followed by modern wine making methods, with aging in oak vats for 6-8 months, 'Élevé en fûte de chêne', near Meknès, under the AOG Guerrouane. Till independence the production was considerable, but deteriorated after. More recently the production is on the increase again, influenced by the French. Red wine makes 75% of the production and the varietal selection is quite broad.

Review Date:
07 . 05 . 2016
Origin:
Morocco, Guerrouane
Wine specifics
Ready to drink. Not sure if it would improve by aging it further. Dark red, fresh, medium body, liquorice. Serving with all meats, spicy dishes, grilled fish, cheese. Obtained in France. Cork. Mediterranean Castel wines brought together under the website 'lemeuilleur-dailleurs', translated 'the best elsewhere'.
Insights:
Morocco is divided into five regions, with in total 14 areas that have an AOG (Appelation d'Origine Garantie). Morocco is now the second largest producer of wine in the Arab world, after Algeria. Most of the wine is made for the domestic market and the exports go mainly to France. Moroccan law does not prohibit the production of beer and alcohol, but only their sale to Muslim customers. Wine can be purchased in supermarkets and some restaurants, mainly those that cater for tourists and visitors.

Review Date:
07 . 05 . 2016