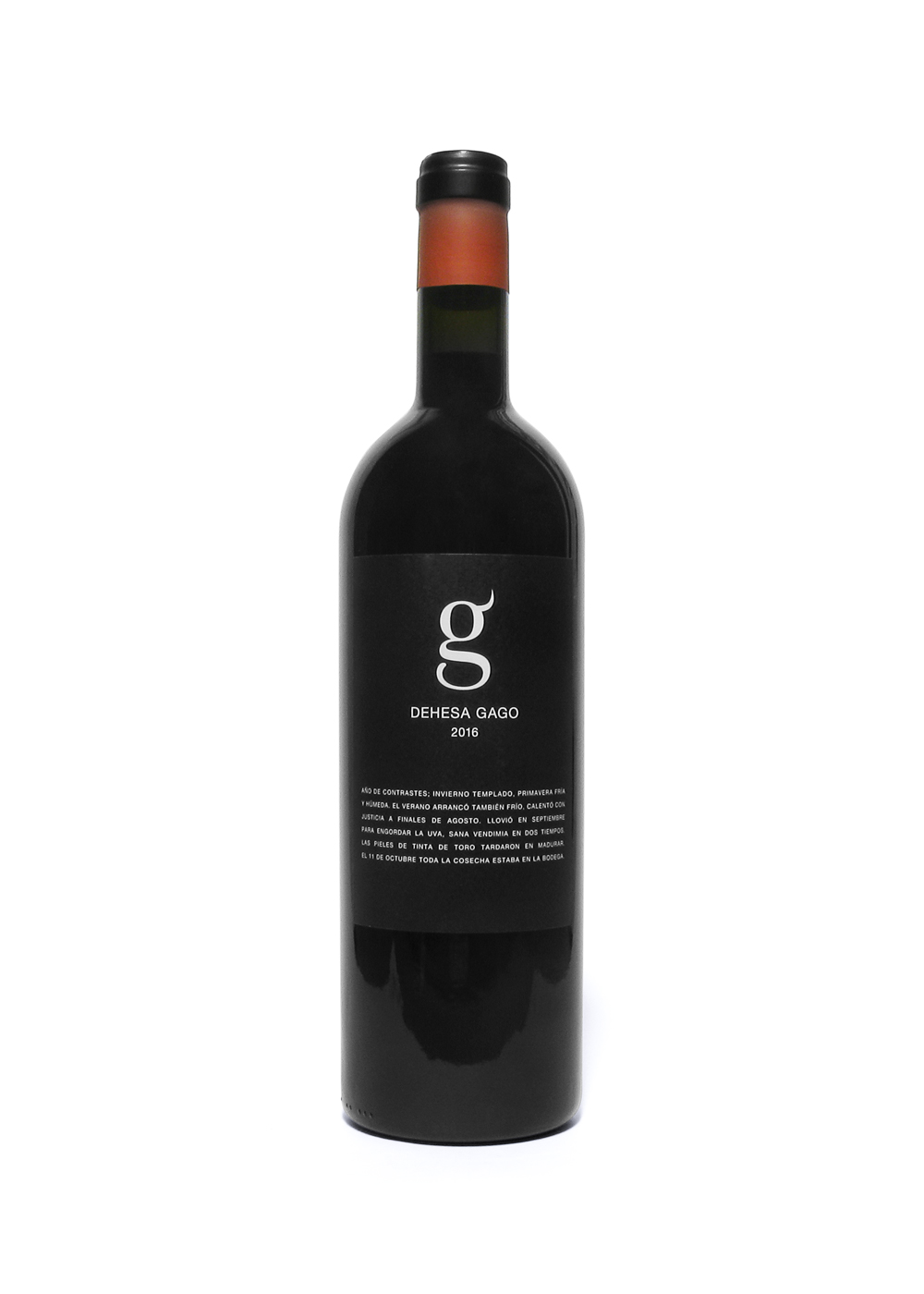 Dehesa Gago
Tinta de Toro
Spanish Toro region on the Douro River, reds to explore and on the rise
Spain, Toro, Dehesa Gago, Compañia de Vinos Telmo Rodriguez, Toro DO, 2016

Introduction
Compañia de Vinos Telmo Rodriguez, founded early 90's and originally based near Logroño, Rioja, has spread his interest around Spain. The Toro region's vineyard is one of them. And with success. Their re-discovery of this region started in the late 90's and their project was named G - Gago Viticultores de Toro, producing this DO wine made from 100% Tinta de Toro, as well as a couple of other reds.

This grape is a local variety of Tempranillo. Together with several local grower families they produce with tradition in mind and in practice. A low yield, handpicked and aged for 6 months in stainless steel. Telmo Rodriguez is being considered to be among Spain's talented winemakers, with a name for re-discovering wine regions and local grape varieties. His wine selection is nowadays quite vast.

Review Date:
10 . 04 . 2019
Origin:
Spain, Toro
Wine specifics
Ready to drink and can keep still for a while. Balanced, smooth, fresh, fruity, hints of plums. Serving all meats, roasts, grills, pasta, paella, cheese. The front label Spanish text gives a description of the vintage year. A full year of mixed weather conditions, 'saved' in August and September with a right mix of rain and sun. By mid-October the harvest was in the cellar. Obtained in the UK. Toro seal on the back of the bottle. Cork.
Insights:
DO Toro 2016 is being considered a very good vintage. Toro is the eastern part of the Zamora province region, named after the town of Zamora, fairly close to north-Portugal border, with the Douro River running through it. The G on the front label gives a hint to the traditional regional links to bull fighting with a horn attached to the G. Toro attracts more and more (international) interest from wine growers, incl. from the French. Dehesa translates into meadow-pasture-estate. DO – Denominación de Origen
Review Date:
10 . 04 . 2019