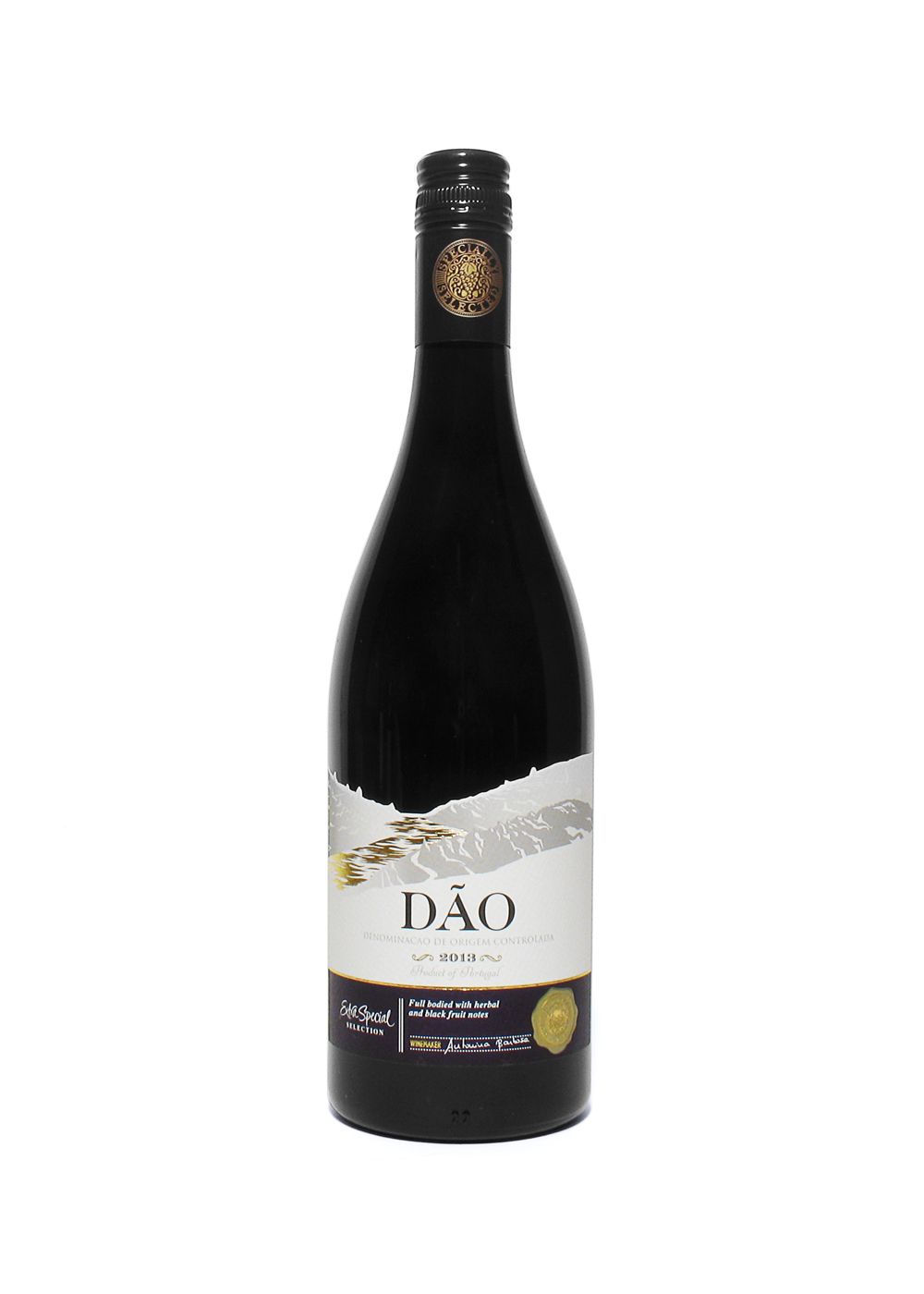 Dão
Touriga Nacional, blend
Established name and region among the Portuguese wines

Portugal, Dão, DOC, 2013

Introduction
Produced and sourced by Falua Sociedade de Vinhos, owned by Joao Portugal Ramos. This wine is from the Dão region, a long established name in wines in Portugal. The region is named after the river Dão that runs through the middle of it, somewhat inland, half way between Lisbon and Porto.

The winery originates from the southern Alentejo region, having expanded over the years into other wine regions of Portugal. The wine is a blend. The most grown grapes in the Dão region are Touriga Nacional, Tinta Roriz, Jaen, Alfrocheiro Preto and Encruzado. 80% of the regions production is in red wines within the DOC regulations, stipulating that at least 20% of the production has to be Touriga Nacional.
Review Date:
16 . 09 . 2015
Origin:
Portugal, Dão
Wine specifics
Ready to drink and can still keep for a while, not sure if it will improve further though. Grape: Blend, including Touriga Nacional. Ripe flavours, balanced, full-bodied, fruity, juicy red. Serving all red meats, strong cheeses. On the back of the bottle there is a numbered seal, by CVR Dão, selo de garantia. Wine produced for UK supermarket. Obtained in the UK. Screwtop.
Insights:
The wine production has been overseen by the young wine maker Antonina Barbosa, working for Falua since 2004 and has been involved in various other projects. CVR – Comissão Vitivinícola Regional de Dão; Dão Board Commission that represents the interests of the economic operators involved completely in the making and marketing of wine that have the Denomination of Origin (DOC). CVR, in various forms, has been active now for over 100 years.



Review Date:
16 . 09 . 2015