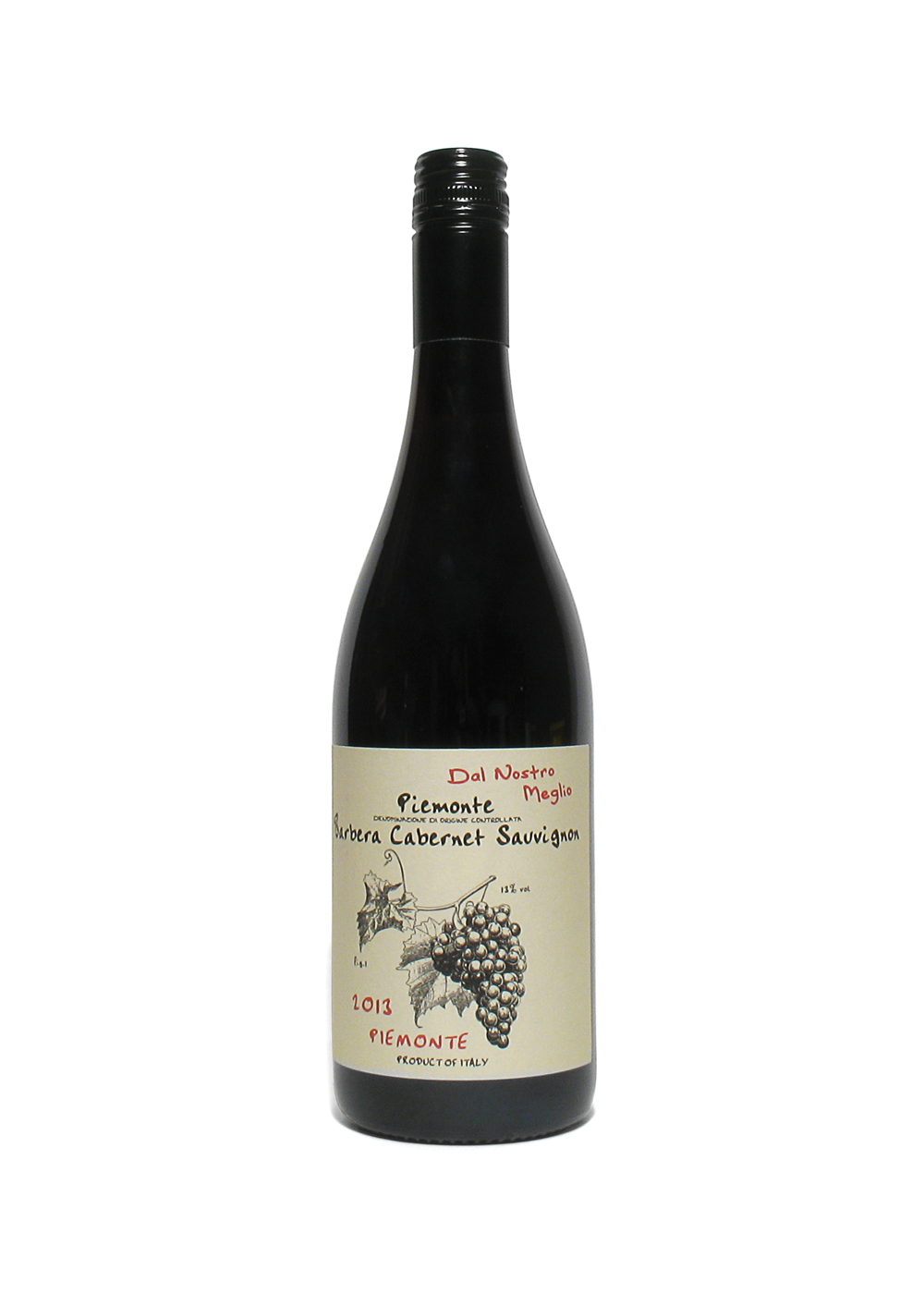 Dal Nostro Meglio
Barbera, Cabernet Sauvignon
The Barbera grape is well known for its fruitiness and delicacy
Italy, Piedmont, Dal Nostro Meglio, Barbera, Cabernet Sauvignon, Piemonte DOC, 2013

Introduction
Dal Nostro Meglio ('from our best' in Italian) stems from the Piedmont region, North-West Italy,
area home to Barolo and Barberesco wines. Winery based in Castel Boglione, a commune in the Asti Provence, part of Piedmont.

The Barbera grape is well known for its fruitiness and delicacy, comparing well to other grapes in the area. An inviting label to this red wine and the producer presents some of his other wines in a similar way.

Review Date:
11 . 03 . 2015
Origin:
Italy, Piemonte
Wine specifics
Ready to drink and can still be stored for a while. Medium-bodied, balanced, smooth, fruity. Serving with tomato sauces, pizza, grills, young cheeses. Grape: Barbera 80% and Cabernet Sauvignon 20%. Obtained in the UK. Screwtop.
Insights:
This wine is by Araldica Vini Piemontesi, a cooperative group with around 300 members, with around 900 hectares, growing a wide variety of grapes, with Nebiolo,Dolcetto and Moscato to mention a few. Obviously the wine range is interesting and varied as a result.

DOC (Denominazione di Origine Controllata) is a quality assurance on wine, with the system modeled on the French AOC. DOC wines cover 20 regions, Piemonte (Piedmont) being one of them.



Review Date:
11 . 03 . 2015