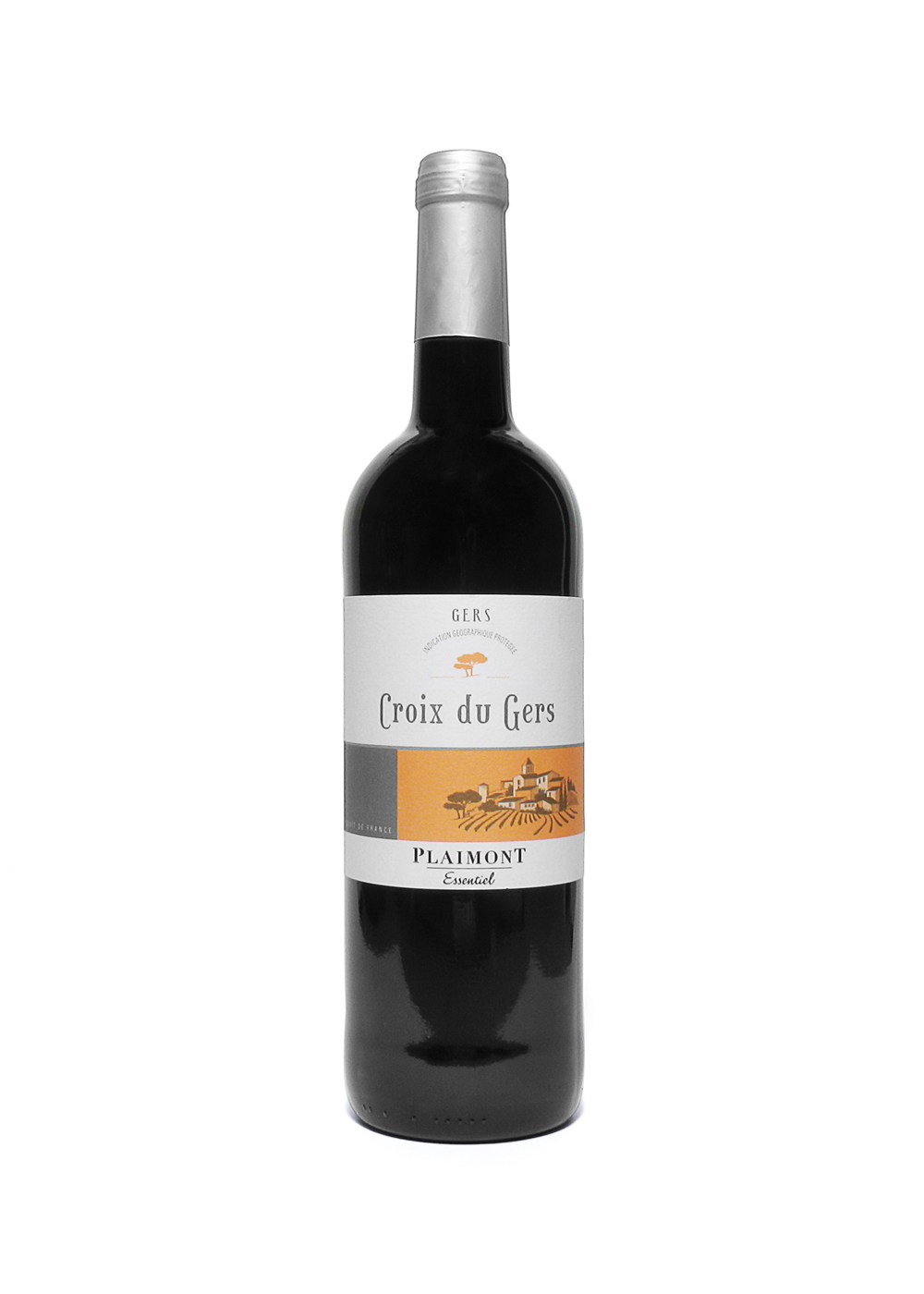 Croix du Gers
Tannat, Cabernet Franc, Cabernet Sauvignon, Merlot
Red wine from south west France, the department of Gers, just north of the Pyrénées
France, Gers, Croix du Gers, Rouge, Plaimont Essentiel, IGP, 2014

Introduction
Wine produced by Plaimont Producteur, 'Vignerons en Gascogne & Terroirs Pyrénées', based in Saint-Mont, 40 kilometers north of Pau. The Gers name comes from the river Gers, which runs right through the middle of it and the area is known for its agriculture, with products such as Armagnac, wine growing, foie gras and various crops.

Plaimont's origins were based on distilling and producing Armagnac. In 1979 three cooperatives got together, from the villages of Plaisance, Aignan and St. Mont, to produce their own wine. The name of Plaimont stems from the initials and later 2 other cooperatives joined. Sold through some retail channels, this one more as a private label, as well as their own shops; the winery is successful with various region's AOC wines.

Review Date:
03 . 08 . 2016
Origin:
France, Gers
Wine specifics
Ready to drink and can keep for a little while. Smooth, pleasant, dark fruity, some spicy hints. Serving all meats, on its own, cheeses. Wine blend of Tannat, Cabernet Franc, Cabernet Sauvignon, Merlot. Tendency towards using more of the local Tannat. Cork, Obtained in France, may not be available in the UK.
Insights:
Plaimont splits its products into Plaimont Essentiel, Plaimont Producteurs and Plaimont Terroirs & Châteaux to streamline their various products and targeted markets. This wine is Essentiel, their basic range. The Gers is part of the Languedoc-Roussillion - Midi-Pyrénées region and often referred to as being among the least densely populated or most rural, areas of Western Europe.
Review Date:
03 . 08 . 2016