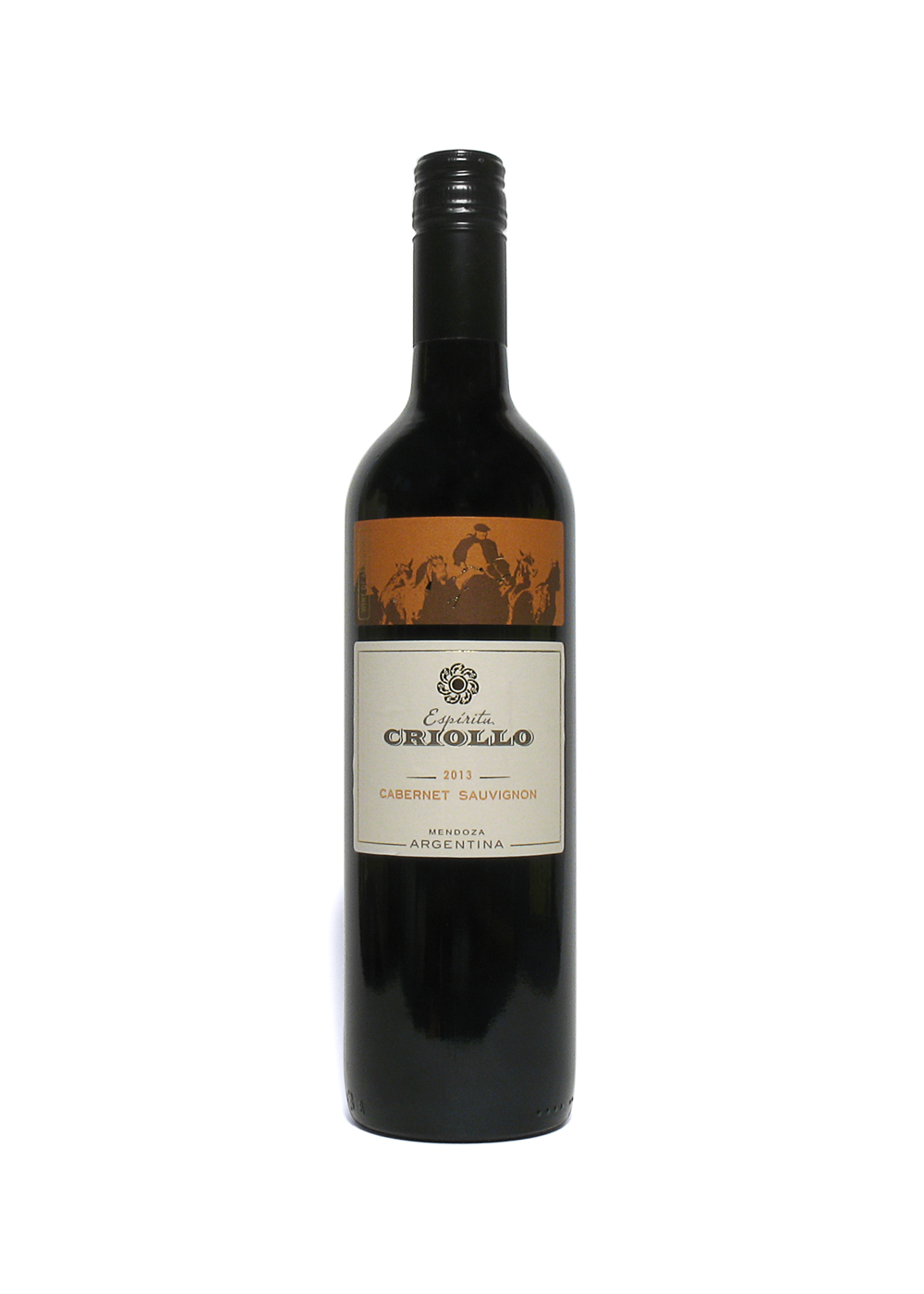 Criollo
Cabernet Sauvignon
Not Malbec for this Argentinean wine, Cabernet Sauvignon, by Criollo
Argentina, Espíritu Criollo, Cabernet Sauvignon, Mendoza, 2013

Introduction
Espíritu Criollo was founded in 2006 by Chilean company Concha Y Toro, the largest wine producer in Latin America, based in Santiago. Mendoza is the largest wine region in Argentina, mostly with Malbec wines, is western Argentina, just across from the Chilean Andes and the vineyards are mostly just south from Mendoza city.

'The native spirit of the Argentine people' is their motto, reflected in their wines, made possible by the native aromas and terroir. The vineyards are near Mendoza; in the central region: Maipú and Luján de Cuyo, as well as in the little more southern Uco Valley: Tupungato, Tunuyán and San Carlos. The Criollo brand is linked to Trivento, another brand from Concha Y Toro in Argentina, who has a whole range of their own.

Review Date:
16 . 04 . 2015
Origin:
Argentina, Mendoza
Wine specifics
Ready to drink, can store still for a while. Dark red, balanced, medium-bodied, dark fruity. Serving all grills, lamb-red meats, spicy dishes, pasta, cheese. Obtained in the UK. Screwtop.
Insights:
The Malbec grape is originally from France. In a way France is not a main area anymore, even though Cahors is often mentioned in comparisons, even though the individual styles have evolved strongly. The vineyards of Mendoza come to a total of 160.000 hectares of vines, producing more than 80% of the Argentinean wines. Criollo translates to the wild horses of the Pampas, reflected in part of the labelling on the bottle. Espíritu – spirit.



Review Date:
16 . 04 . 2015