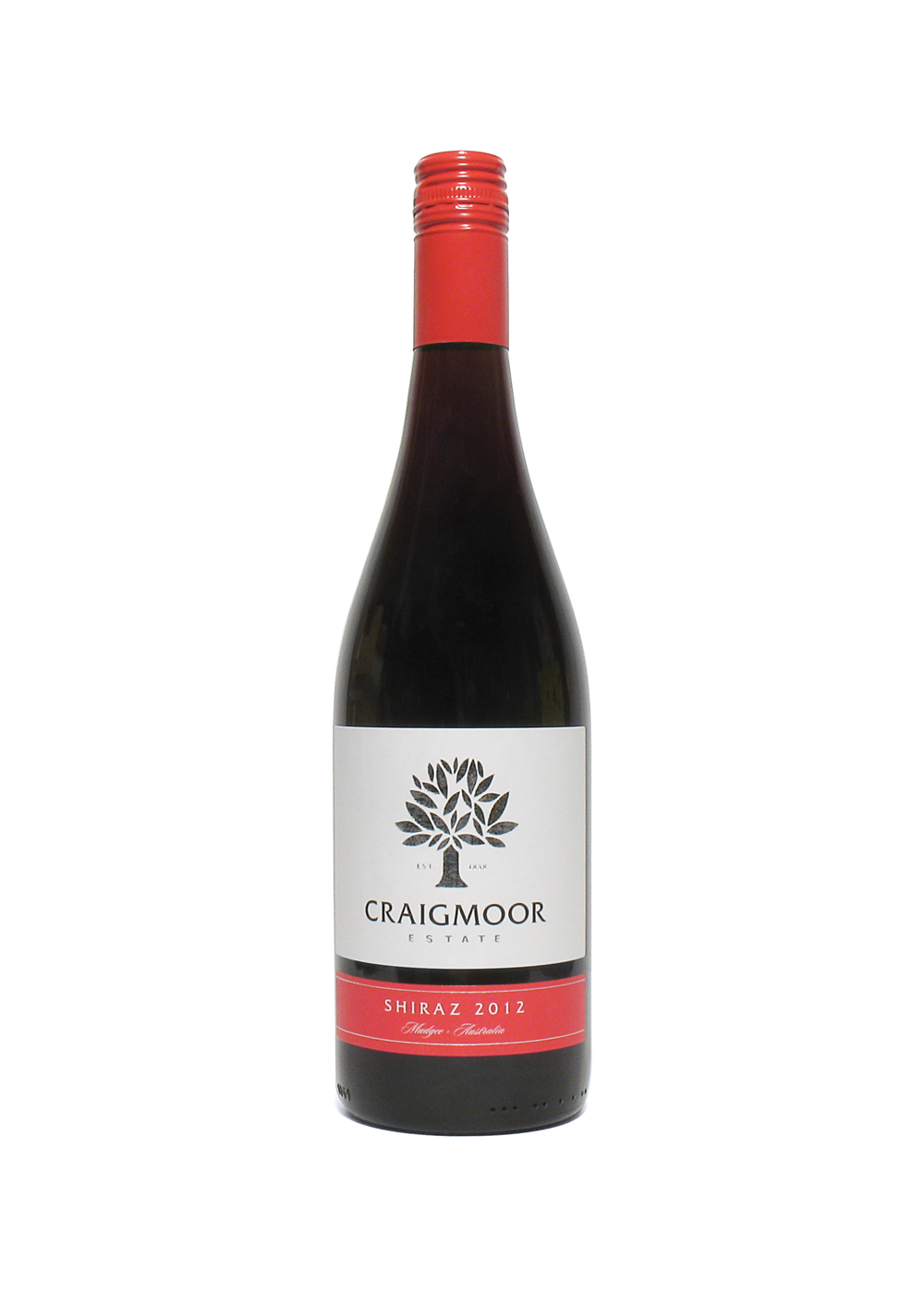 One of the oldest wineries in Australia, based in the Mudgee region
Australia, New South Wales, Mudgee, Craigmoor Estate, Shiraz, 2012

Introduction
Craigmoor Estate, established in 1858, is one of the oldest wineries in Australia, based in the Mudgee region, an area of picturesque vines and gum trees, New South Wales, Eastern Australia, North West from Sydney. Hunter is the well known neighbouring more coastal wine region. Craigmoor's trees form part of the label.

Mudgee developed as a wine region and started to make its mark since 1970's, these days with forty wineries and originally Chardonnay and Cabernet being the long established grapes. In comparison to Hunter, spring frosts and cold nights delay budburst; rainfall and humidity are lower; sunshine hours are greater; and irrigation is essential on all but the most favoured sites. The summer and autumn days are very warm and harvest is four weeks behind the Hunter.

Review Date:
16 . 04 . 2015
Origin:
Australia, Mudgee
Wine specifics
Ready to drink, can still keep for while. Soft, elegant, medium bodied, peppery undertones, dark red berry fruit flavours. Serving grilled dishes, pasta, meaty salads, cheese. Obtained in the UK. Screwtop.
Insights:
The Oatley family purchased Craigmoor in 2006, renaming the property Robert Oatley Vineyards, whilst retaining and enhancing its history and atmosphere. Oatley also owns the largest winery in region, Montrose. The Oatley brand offers a wide variety of wines, with its grape types and a diverse range of climatic regions, having now gone strong as a wine producer for over 40 years. Mudgee is still their wine making heart and home, just over the Blue Mountains.



Review Date:
16 . 04 . 2015