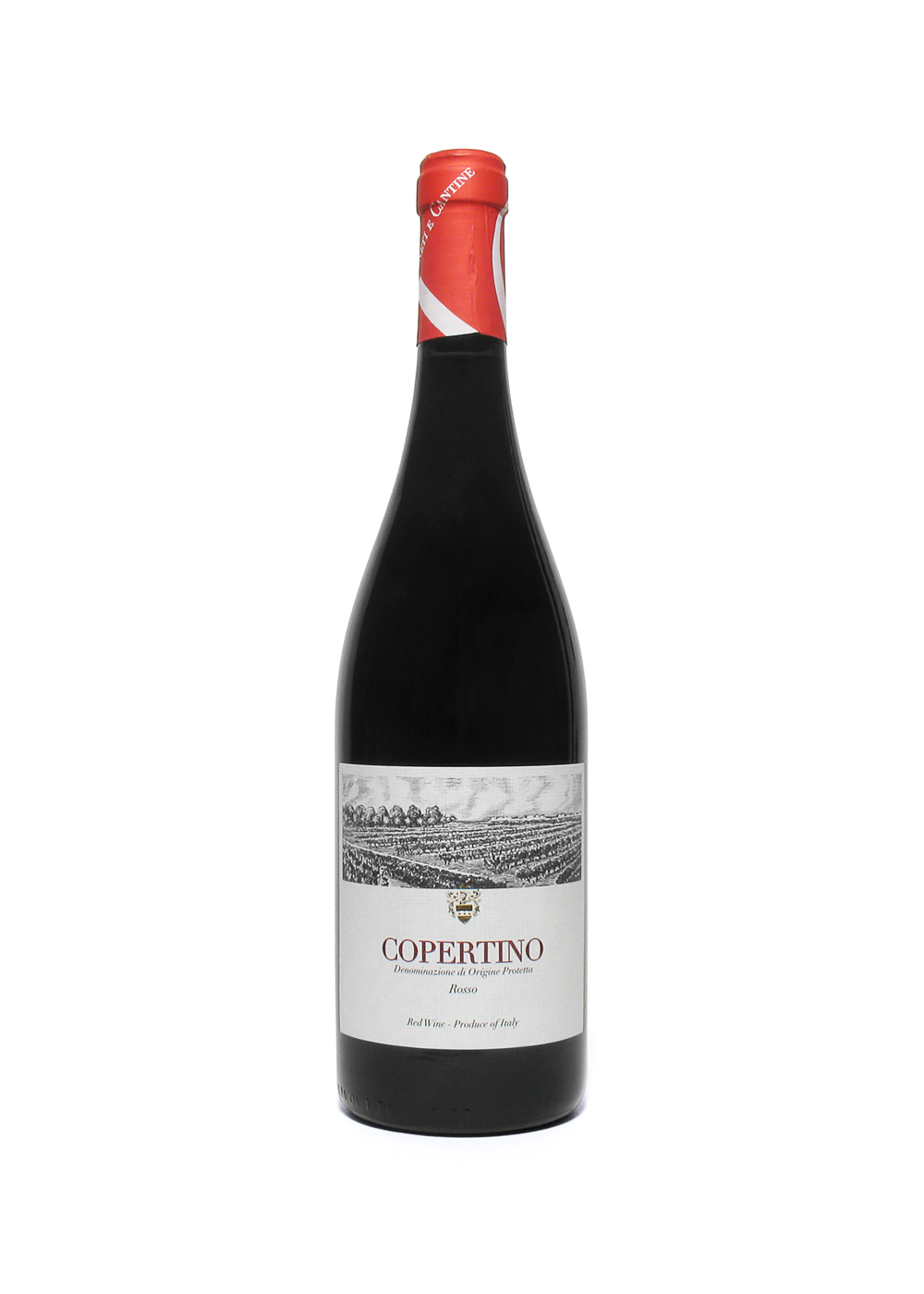 Family run, estate bottled Negroamaro DOP from Italian's Puglia 'heel'
Italy, Copertino, DOP, Rosso, 2013

Introduction
Copertino is just to the west of the regional town of Lecce, a small sub-DOP within the Salento wine region. The reputable winery is Garofano Vigneti E Cantine, based in the town of Copertino, headed by Severino Garafano who established himself over half a century ago since 1955. The negroamaro grape has been central within the development of this 7 ha. vineyard winery and he had initially a strong involvement in the local wine cooperative.

In 1995 his Azienda Monaci production site was founded, laying the foundation for an overhaul of the wine production process, whilst respecting and keeping traditions. The next generation, Renata and Stefano Garafano are already well settled into the family owned business at the 18 ha. Masseria (farm), which has historic links to monks (monaci) living in the area at one time. Additional grapes are bought from other growers with a long history working with Monaci; together around 30 ha.

Review Date:
23 . 01 . 2020
Origin:
Italy, Copertino
Wine specifics
Ready to drink and can keep still for a while (6 – upto 10 years, depending on the vintage). Balanced, robust, mature, smooth, hints of almonds, spice. Serving red meats, grills, roasts, pizza, pasta, mature or blue cheeses. The front label is an artist's impression of Copertino and its vineyard landscape. Back label states: 'Produtti de Qualita Puglia'. Obtained in the UK. Cork.
Insights:
Copertino DOC is named after the town and includes another 5 villages. In Copertino a minimum of 70% has to be Negroamaro and the remainder can be from Malvasia Nera (often a blending partner), Montepulciano or Sangiovese. A Reserva (not this one) must have a minimum aging period of 2 years. The DOC also regulates the Copertino Rosato (rosé). Many Copertino wines come through the local cooperative. DOC – Denominazione di Origine Controllata.

PS.
For your own wine tasting, see: https://thedutchman.org/files/2019/05/Dutchman-Wine-Tasting-2019.pdf

- weekly wine

Review Date:
23 . 01 . 2020