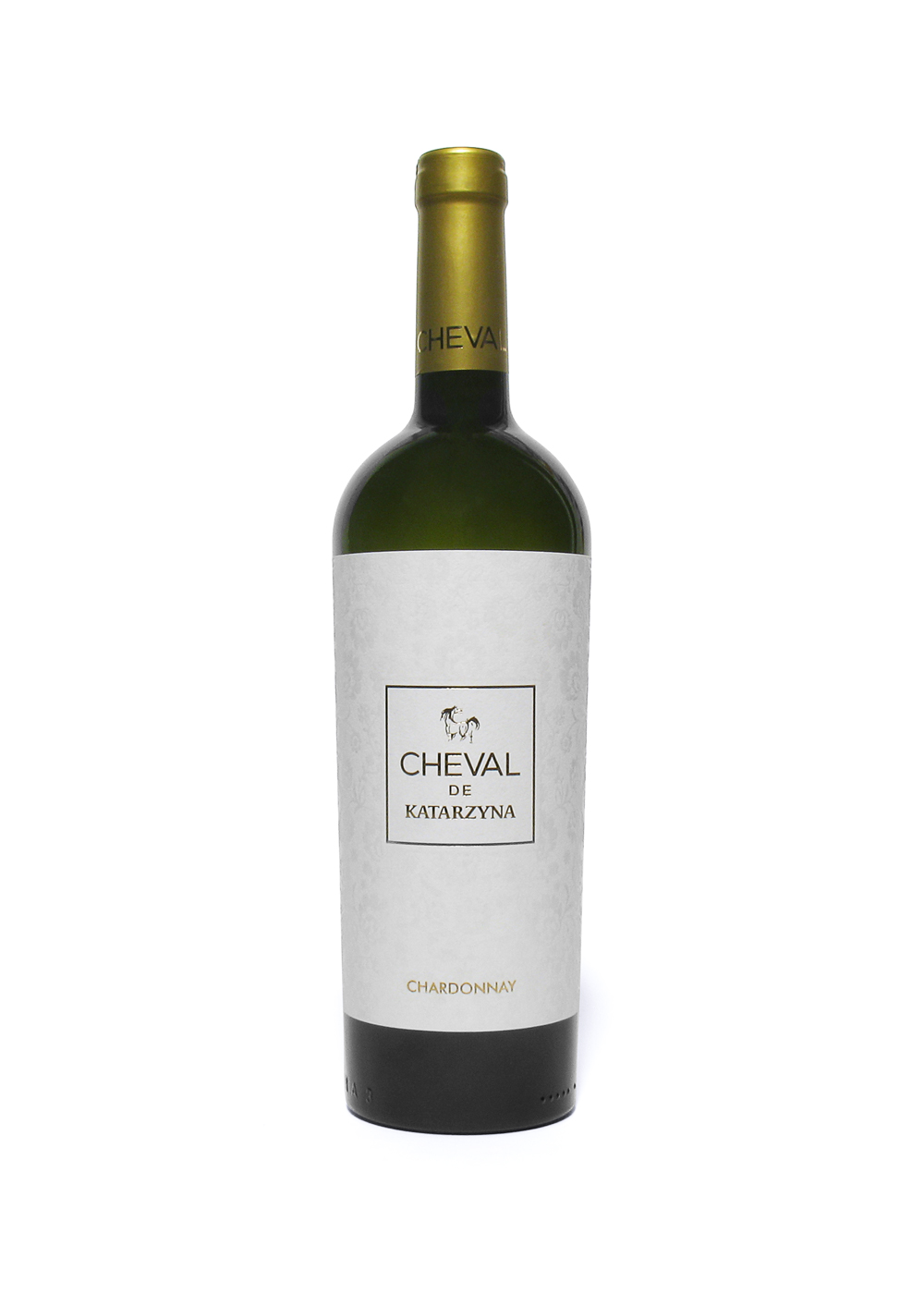 Cheval de Katarzyna
Chardonnay
Chardonnay from south-east Bulgaria by the ambitious Katarzyna estate
Bulgaria, Thracian Valleys, Katarzyna estate, Cheval de Katarzyna, Chardonnay, 2017

Introduction
The winery started in 2007, near the village of Mezek, close to the town of Svilengrad, Thracian Valley. Within the winery, its wine production is based on gravity, has undergone major investments and has been award winning since with their wide selection of wines. Its location is only a stone throw away from the borders of Greece and Turkey. The sandy, hilly area and its mild Mediterranean climate is ideal for wine growing, with long spells of sunshine and great terroir.

Brothers, Ivan and Svilen Kisyovi are the makers and go with their saying: 'The wine is made in the vineyards. We are just taking care of it, while it is on our cellar'. The 550 ha. estate grows its own grapes, where manual labour and handpicking is key and includes since 2015 an organic section. The latter is what natures gives and, according to the winery, not necessarily a better wine. Wine growing in this region goes back 5000 years.

Review Date:
29 . 04 . 2020
Origin:
Bulgaria, Thracian Valleys
Wine specifics
Ready to drink and keep still for a while, upto 5 years, according to the estate. Fresh, balanced, smooth, fruity, hints of peach, wood. Serving salads, starters, white meats, pasta. Part of the winery logo is the horse. 'Cheval de' is one of their wine ranges, with a 'wall papery' printed label. Obtained in the Netherlands, may not be available in the UK. Cork.
Insights:
The wines are aged in French oak barriques (40% new ones) and they experiment with different types of oak from different regions, as well as toasting the wood types differently. The grapes grown are merlot, cabernet sauvignon, syrah, cabernet franc, malbec, tempranillo, carmenère, mavrud, chardonnay, sauvignon blanc, semillon, viognier, muskat and traminer. The estate was started with the personal investment of Krzysztof Trylinski, former CEO of the French Belvedere drinks company, now renamed as Marie Brizard, Wines & Spirits.

PS.
For your own wine tasting, see: https://thedutchman.org/files/2019/05/Dutchman-Wine-Tasting-2019.pdf

- weekly wine

- 'Hosting in Cumbria Your Wine Tastings' -

Review Date:
29 . 04 . 2020