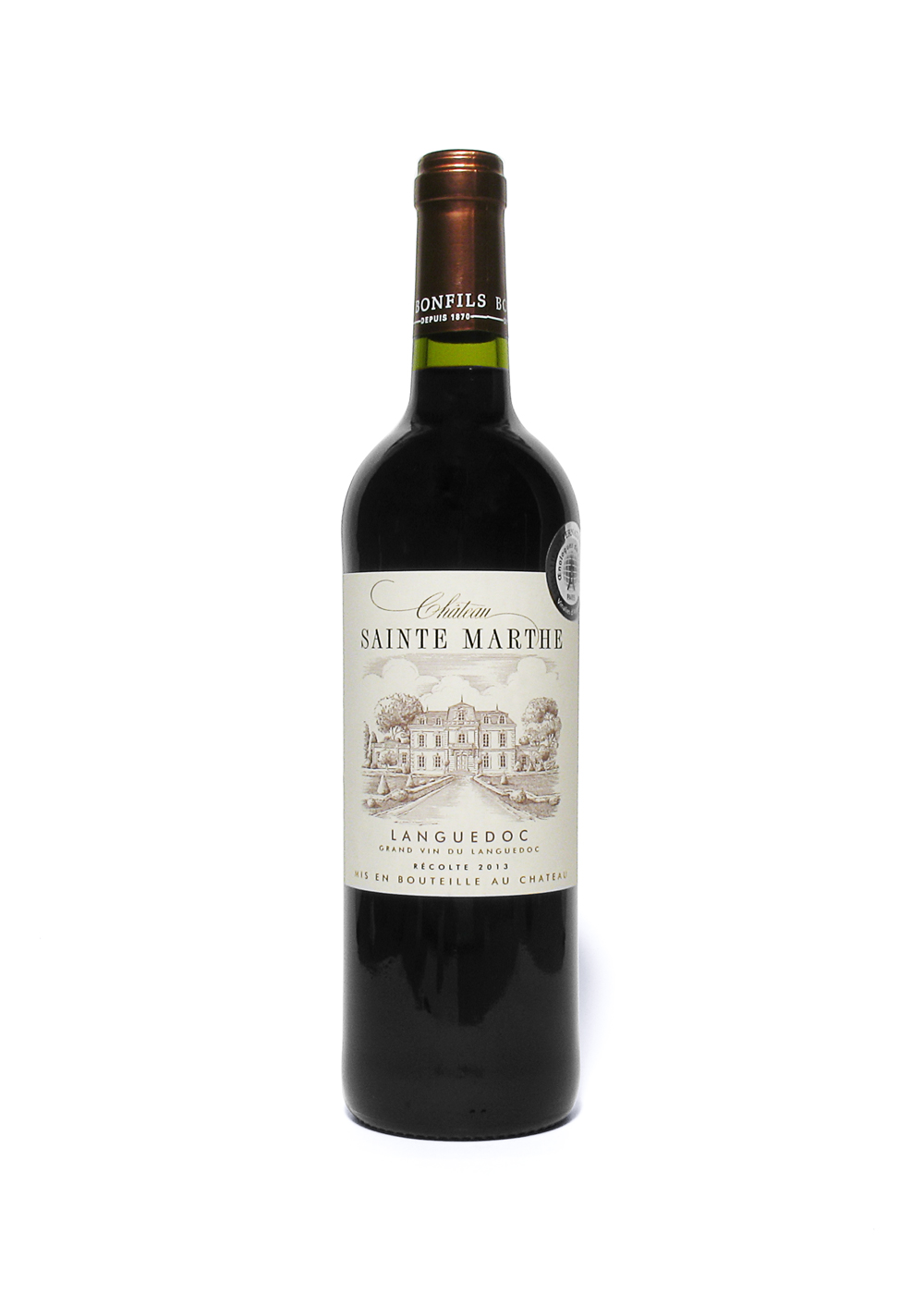 Château Sainte Marthe
Syrah, Grenache, Mourvèdre
Languedoc AOC red, such a large and good wine region, this one is from Vignerons Bonfils
France, Languedoc, Château Sainte Marthe, Languedoc AOC, 2013

Introduction
Based in the commune of Roujan, between the towns of Faugères and Pezenas, 60 kilometres east of Montpellier. Established in 1870, Bonfils acquired the 70 hectares Château in 1988, adding to the already large portfolio, specialising in the Languedoc, with further interests in the Bordeaux and just across the Spanish border.

Within the Languedoc this is considered the Hérault region, with the other three being Aude, Gard and Lozère. Now called Languedoc AOC, formerly Coteaux du Languedoc, the Château produces Languedoc AOC and IGP Pays d'Oc. Bonfils, as a family business, is run by father Jean-Michel and his 3 sons, with 19 Domaines/Château's in Languedoc-Rousillon alone, such as Château Vaugelas and Domaine du Lirou.

Review Date:
25 . 01 . 2018
Origin:
France, Languedoc
Wine specifics
Ready to drink. Balanced, fruity, mature, plummy, hints of pepper, smoky. Served roast lamb, duck, grills, mature-blue cheeses. Grapes: Syrah, Grenache, Mourvèdre. Obtained in France, may not be available in the UK. Cork.
Insights:
The wine is aged for a while in French oak barrels, sourced from the Tronçais forest, with stirring of the lees (bâtonnage) regularly during the first few months. The forest is in the heart of France and became renowned around 1670 for the oak trees that were originally planted to supply the French navy of Louis XIV. The barrels made of this oak are sought after. You can stay these days at the Chateau itself, as it is let out to bookings.
Review Date:
25 . 01 . 2018