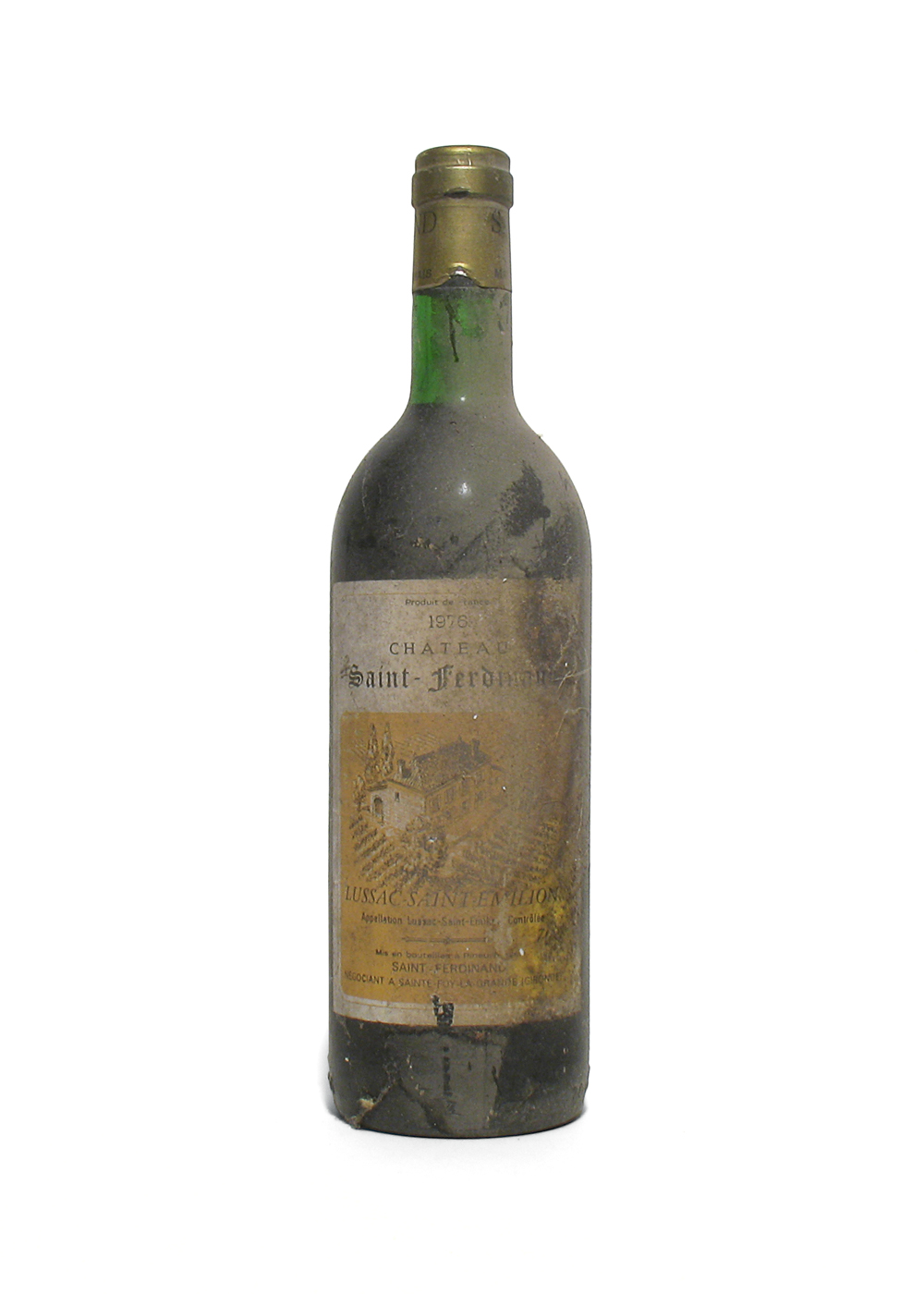 Château Saint-Ferdinand
Cabernet Franc, Merlot
A 1976 Château wine from Lussac-St. Émilion
France, Bordeaux, Château Saint- Ferdinand, Lussac-Saint Emilion, AC, 1976

Introduction
Château Saint-Ferdinand, a Lussac-Saint Émilion red wine with the winery based in the village of Lussac, linked to the younger generation, Annette Bion Gagnadour, with another wine properties in the area. Lussac is one of the four satellites that can link the village name to St. Émilion. The appellation applies to the red and the area is approx. 45 kilometres east from the town of Bordeaux.

In Lussac the wine estate are usually family properties, with vineyards around 10 hectares. There are 95 independent growers and there is one cooperative (for Puisseguin-Lussac) whose members hold approx. 1/3 of the Lussac vineyards, with own growers. The other three satellites are, clustered together on south side of Lussac: Montagne, Puisseguin and St-Georges.



Review Date:
16 . 04 . 2015
Origin:
France, Bordeaux, Lussac-Saint Émilion
Wine specifics
Ready to drink. Were given to me as a present, 3 bottles! Still need to try this wine, great expectation! Elegant, fruity. More recent vintages performed well in tastings. Serving red meat, game, grills, pasta, cheese. Given to me in the UK. Cork.
Insights:
Lussac is a small place in the Gironde Department, with approx. 1300 inhabitants, part of the Acquitaine region. Approx. 9 kilometres north-west from St. Émilion. Grapes for the area: cabernet franc, cabernet sauvignon, malbec and merlot, where merlot usually dominates the blend. Anyway, presents like this are more than welcome! Sorry about the dirty bottle.



Review Date:
16 . 04 . 2015