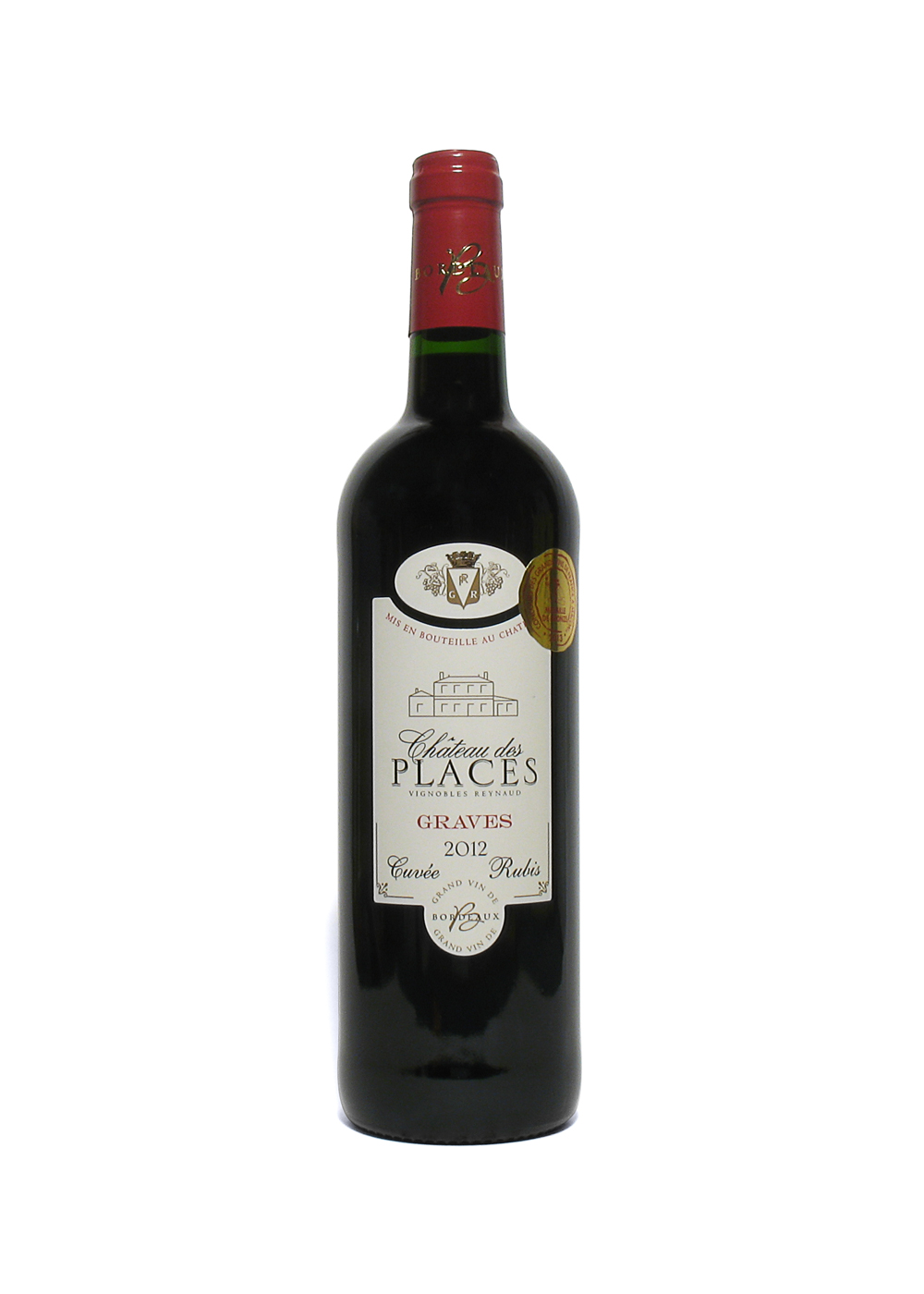 Château des Places
Merlot, Cabernet Sauvignon
A red Graves, with a lot of family traditions
France, Château des Places, Graves AC, Grand Vin de Bordeaux, Cuvée Rubis, 2012

Introduction
Early in the 20th Century it was Daniel Subervie, who was a cooper that started planting a few vines and selling his wine to wine merchants. His son René, returning from the First World War continued the business. René's son in law, Guy Reynaud developed and modernised the estate, ready for his son Pierre. In 1960 they started to bottle and the two grew the business.

Continuing their ancestors work, the 5th generation, Philippe and Fabrice continued the business in 2009, now called Vignobles Reynaud, with an ultra modern facility. The 40 ha. vineyards are split up into Graves and Bordeaux Supérieur (10 ha.) AOC and the vines are around 30 years old, growing for white and red award winning wines. They are 25 kilometres south-east from the town of Bordeaux, in the small Gironde village of Arbanats.

Review Date:
16 . 04 . 2015
Origin:
France, Bordeaux, Graves
Wine specifics
Ready to drink, can store still for a while, 3-4 years. Smooth, fruity, medium-bodied, hints of vanilla. Oak ageing. Serving all meats, pasta, mature cheese. Obtained in France, may not be available in the UK. Cork.
Insights:
Graves is on the left bank of the Garonne river, southeast of the city Bordeaux and is the only Bordeaux sub region which is famed for all three of Bordeaux's three main wine types -reds, dry whites and sweet wines - although red wines dominate the total production. Graves is more known for its white wines, even though it is seen as the birthplace of Bordeaux high quality red wines. The district name comes from the gravel soils (graves). Cuvée-labeled wines will usually be a batch, of special blends or selected vats of higher quality, in this case red. Grand Vin de Bordeaux has no legal implications and is often use for marketing purposes only.

Review Date:
16 . 04 . 2015