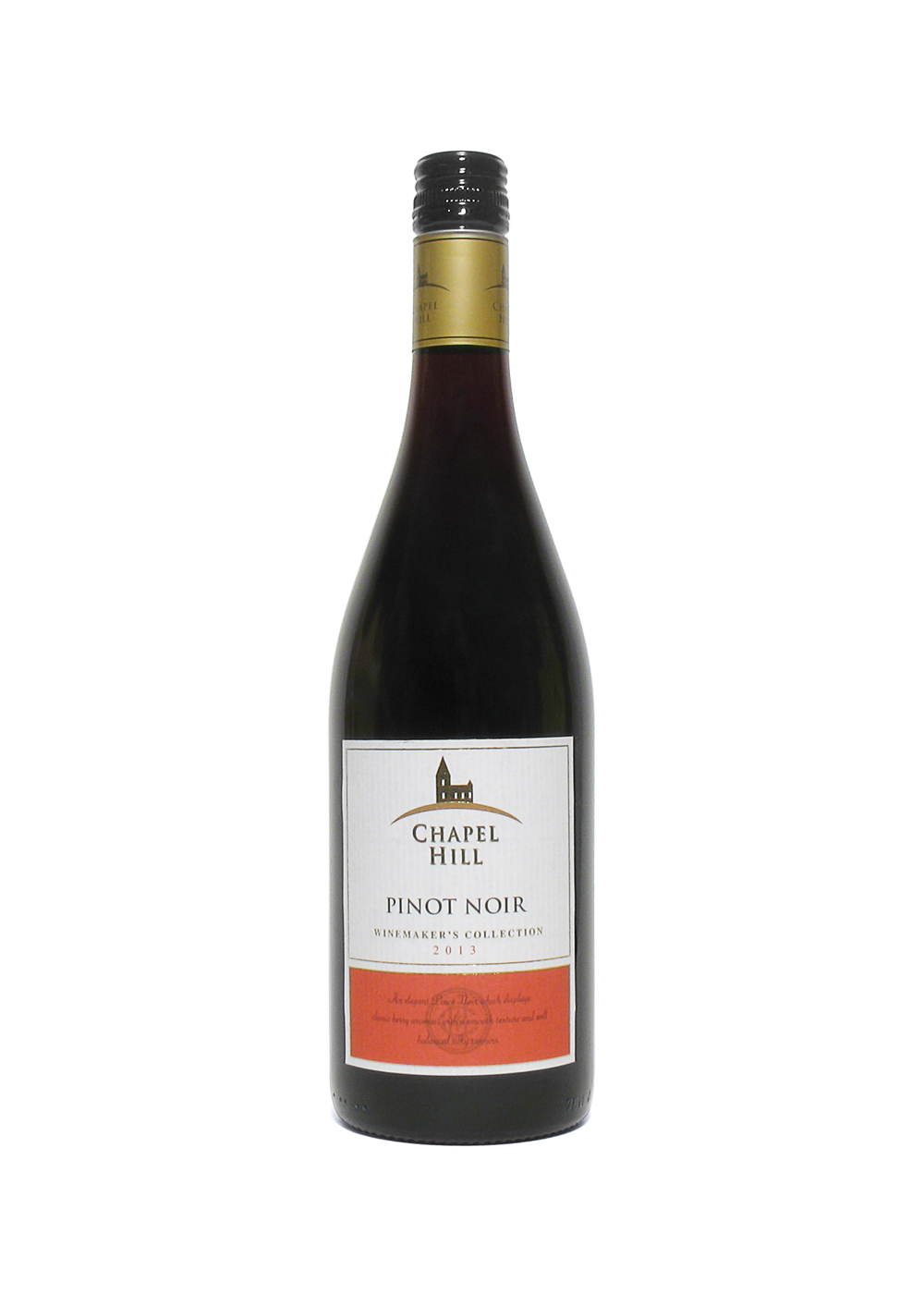 Száraz Vörösbor (dry red wine) from West Hungary
Chapel Hill, Pinot Noir, Wine Makers Collection, 2013

Introduction
Száraz Vörösbor (dry red wine) from West Hungary is produced near the city of Balatonboglár, by the Balatonboglár Winery, on Lake Balaton. Balatonboglár is one of 22 wine regions, defined by law in 1997. Originally a country with a strong food and wine culture, it declined after the 1960's, with a revival over the last 15-20 years. Hungary treasures its white wine most, especially the sweet, such as Tokaj. This imbalance is about to change.

The wine regions are spread out over Hungary. The Chapel Hill varietal is Pinot Noir, with throughout Hungary other reds based on traditional grapes like Kadarka and Kékfrankos, as well as international grape varieties, such as Merlot and Cabernet Sauvignon, introduced in the 1970's and later. Chapel Hill's name comes from a volcanic hill, home to two historic chapels, also expressed in its logo.

Review Date:
16 . 04 . 2015
Origin:
Hungary, Balatonboglár
Wine specifics
Ready to drink, can keep still for a while. Medium bodied fruity, elegant, red fruity aromas, hints of spice. Serving all meat dishes, game, salads, blue cheese. Obtained in the UK. Screwtop.
Insights:
Chapel Hill was founded in 1956 and in the 1980's started exporting, initially for the Canadian market, quickly followed by the UK and many others. The Balatonboglár Winery, working on long-term contracts with local grape growers, was privatised in 1996 and large investments followed. The 2 chapels were built in the 19th century to commemorate the end of the Turkish occupation. It is reputed that they watch over the vineyards to protect the quality of the grape harvest. The winery produces a wide range of wines, red and white, including sparkling.
Review Date:
16 . 04 . 2015