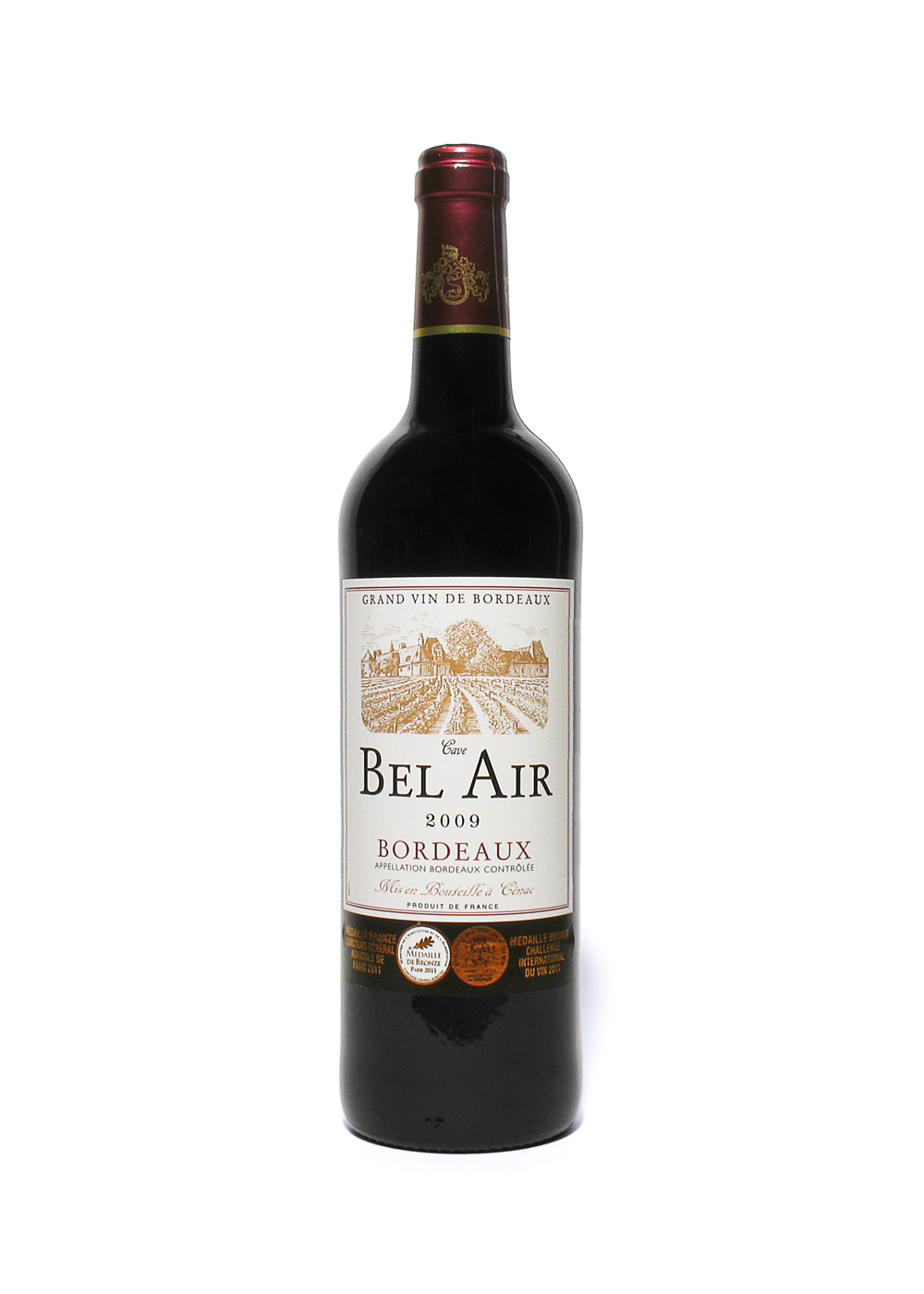 Cave Bel Air
Merlot, Cabernet Sauvignon
Easy Claret from Maison Sichel
France, Bordeaux, Cave Bel Air, AOC, 2009

Introduction
Sichel has been a family business since 1883, from wine merchant to producer, especially over the last 50 years. Several Château's are now part of their extensive portfolio of Bordeaux wines, on every level. The vineyard for this wine is situated on the slopes of the right bank of the Garonne River, 30 kilometres south of the town of Bordeaux.

It goes even further back to 1856 when Hermann Sichel, aged 65, set up a wine merchant business in Germany, which then moved to Bordeaux in 1883. For a long time it's main interest was the procurement of wine for abroad. In 1938 a dilapidated Chateau Palmer was bought, followed in 1961 with Chateau Angludet. 1967 saw the construction of Cave Bel Air, their own winemaking facility, which was modernised again in 2013. Various other acquisitions and partnerships followed.

Review Date:
15 . 03 . 2017
Origin:
France, Bordeaux
Wine specifics
Ready to drink. Supple, fruity, smooth, light. Serving various meats, cheese, just on its own. 70% Merlot and 30% Cabernet Sauvignon. Obtained in the UK. Cork. 'Grand Vin de Bordeaux', unregulated term, merely used for marketing their wine as best as they can.
Insights:
The label states: 'Mis en Bouteille a Cénac', a new facility since 2002, 10 kilometres south east from the town of Bordeaux, under the name of Sicsoe. Sicsoe, 'Solution Vin Logistique', is specially designed for bottling and storage, serving Sichel and others. The company is now in its sixth generation, with the younger ones already strongly involved in the wine business, as well as supporting various initiatives, such as Sichel Sports.

Cumbrian Wine Tastings - Lake District Wine Tastings
Review Date:
15 . 03 . 2017