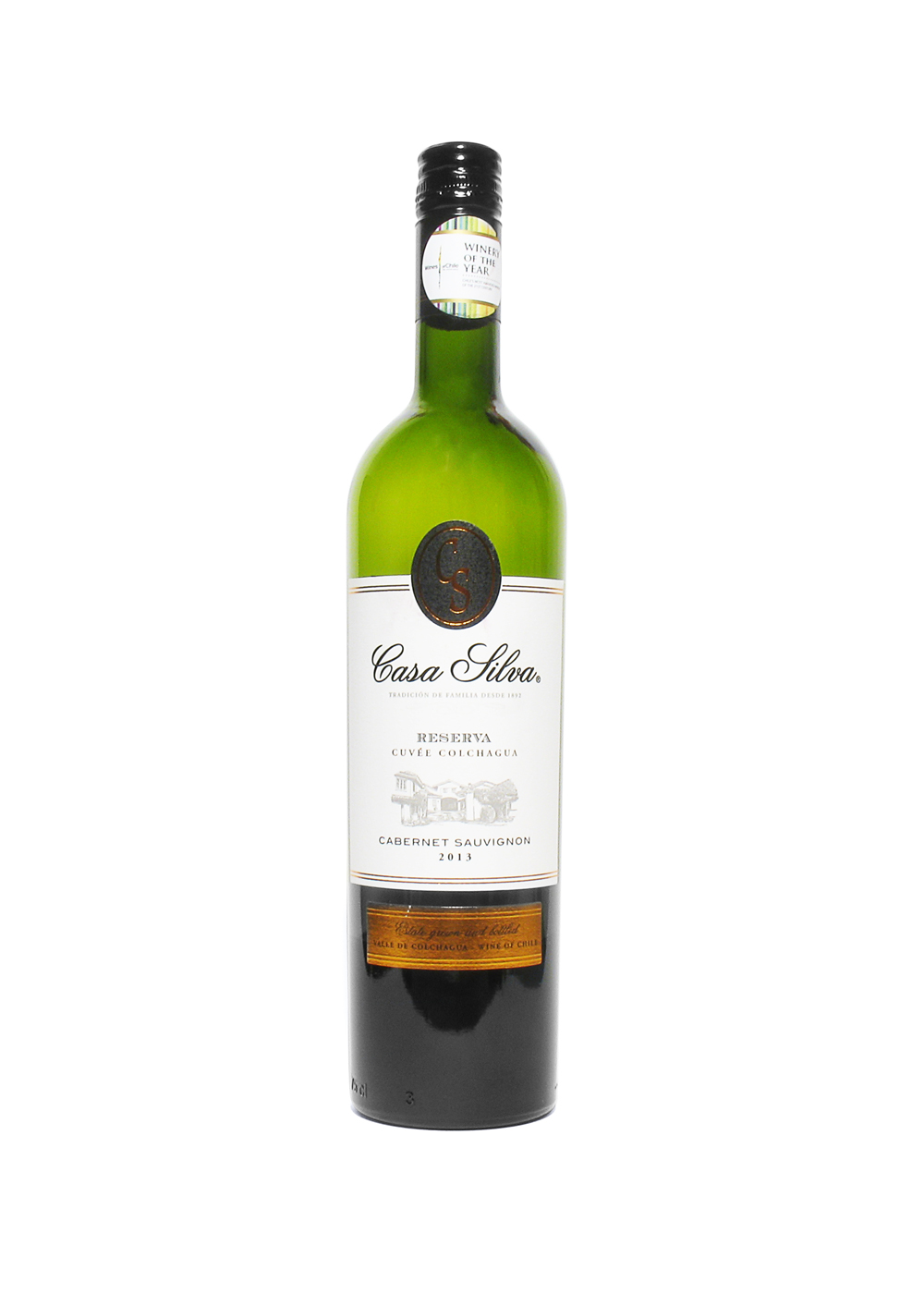 Casa Silva
Cabernet Sauvignon
Viña Casa Silva and the Silva family are driven to discover more terroirs, with much passion and commitment, throughout the Colchagua region in Chile
Chile, Colchagua, Casa Silva, Reserva Cuvée Colchagua , Cabernet Sauvignon, 2013

Introduction
In 1892 the family arrived from St. Emillion, France and the 5th generation started to make wine under their own label in 1997 and have never looked back. A multiple award winner of Chilean wines and still fully family owned.

The Silva family wants to pioneer and innovate, whilst respecting traditions, as well as its relationship with its people, community and the environment. The wine cellars are based in the village of Angostura, 130km south from Santiago, the latest wine technology housed within historic surroundings, as well as its historic tunnels. In the Colchagua region it competes with known wineries, such as Montes, Casa Lapostolle and Caliterra, to mention just a few.

Review Date:
24 . 05 . 2015
Origin:
Chile, Valle de Colchagua
Wine specifics
Ready to drink and can keep still for a while. Smooth, mature, red fruity, hints of chocolate. Serving various meats, meat pies, pasta, cheese. Ageing, 55% aged in French oak barrels for 6 months and 45% in stainless steel tanks. Obtained in the UK. Screwtop.
Insights:
The winery is constantly looking for new developments in Colchagua, from the foothills of the Andes to the coastal areas of the Pacific Ocean, as well as outside their original region. Casa Silva is one of the three pioneering wineries that have achieved certification of 100% of its vineyards under the new Wines of Chile Sustainability Code (www.sustentavid.org). The website shows an extensive list of participating wineries, many well known. CS also has a large area under organic management. The family has a strong interest in polo, with its own team and rodeo.



Review Date:
24 . 05 . 2015