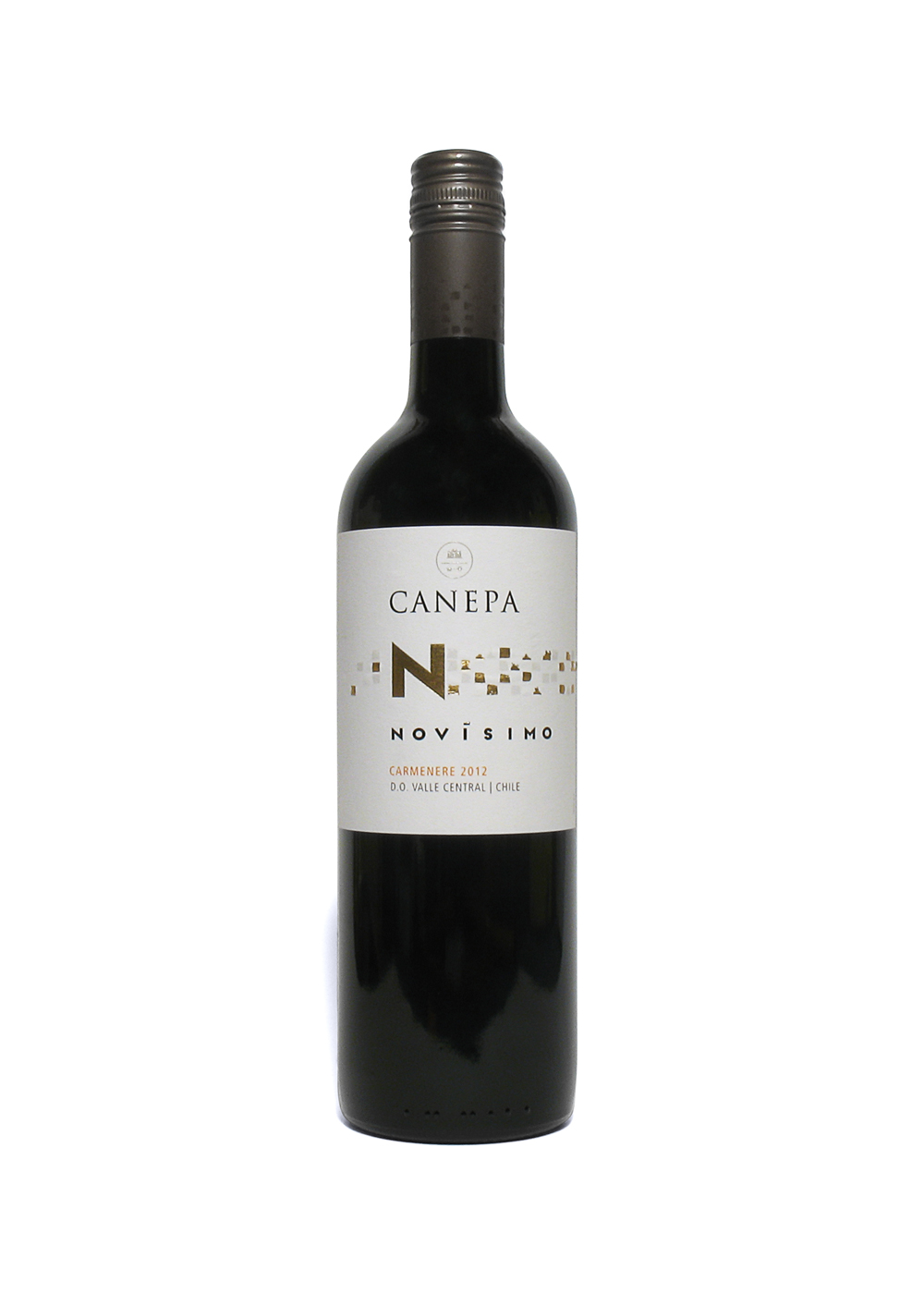 Canepa
Carmenere, Cabernet Sauvignon
Italians roots, mixed with Chilean influences, Canepa
Chile, Canepa, Novisímo, Carmenere, D.O. Valle Central, 2012

Introduction
With these Italian roots in mind, the label states, 'Italian Soul, Chilean Soil' and Viña Canepa goes back to 1930, when in 1914 Giuseppe Canepa emigrated to Chile from Genoa. The first winery started in the port of Valparaiso and now they have their base just south of Santiago outskirts, in Maipo, with various production plants elsewhere in the country. In the 80's it was one of the first wineries to use stainless steel tanks in its production, adding to freshness and fruitier wines.

Now in its third generation, the respected winery keeps adding awards to its list, with the fifth place in the 'Wine Olympics' in 1979 a highlight. Over the years they have expanded into other wine regions, such as Colchagua and the Rapel valley. In 2007 Canepa joined forces with Concha Y Toro, improving its worldwide distribution and image and its chief wine maker since 2007 is Javier Solari.

Review Date:
16 . 04 . 2015
Origin:
Chili, Valle Central
Wine specifics
Ready to drink, can store still for a while. Balanced, smooth, fresh, medium-bodied, fruity, hints of floral and mocha. Serving all grills, pasta, most meats and ripe cheeses. Obtained in the UK. Screwtop. Grape Carmenere and 15% Cabernet Sauvignon.
Insights:
Canepa uses oak barrels for ageing and has over 3000 French oak barrels. Valle Central holds 4 subregions - valleys, Maipo, Rapel, Curicó and Maule, a very productive wine region, close to Santiago. Canepa has these days a wide range of quality wines, exporting a large section to the UK market, often in bulk. Carmenere, producing deep red wines, a popular grape in Chile, originally from France and at times used for blending.
D.O. - Denomination of Origin.



Review Date:
16 . 04 . 2015