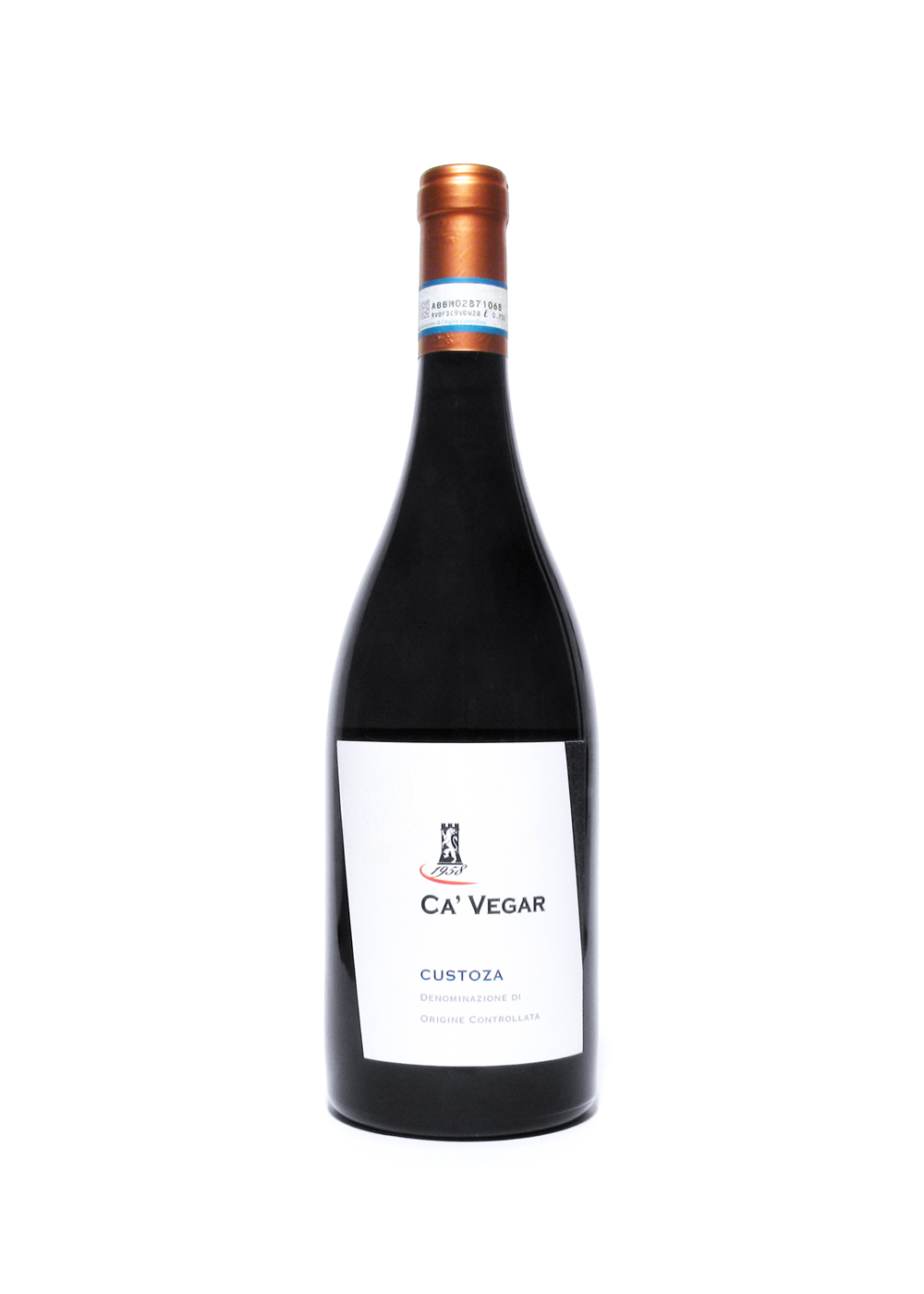 Ca' Vegar
Garganega, Trebbiano Toscano, Trebbianello, Cortese
Custoza region's fresh fruity white, from the shores of Lake Garda
Italy, Custoza, Ca' Vegar, DOC, 2017

Introduction
This white is made by Cantina de Castelnuovo del Garda, based in the small town of Castelnuovo del Garda,15 km east from the town of Verona, falling into the Verona wine region. The sub-region is officially called Bianco di Custoza, is a DOC and this hand harvested wine version is from the Morainic Hills surrounding the south-eastern shores of Lake Garda.

In 1958 initially 11 members started the Cantina Sociale Veronese del Garda and now count over 200, with around 1000ha., mostly in the DOC areas of Bardolino, Custoza, Lugana and Bardolino Superiore DOCG. Since 2012 the winery is using the main Italian protocols for sustainable viticulture, whilst combining tradition with modern practices and production methods. The logo refers to the 14th century tower of Castelnuovo.

Review Date:
07 . 11 . 2019
Origin:
Italy, Custoza
Wine specifics
Ready to drink and can be kept still for a while. Balanced, fresh, crisp, minerally, fruity, hints of spice. Serving with salads, starters, fish, light cheeses, on its own. Obtained in the UK online. Grapes: Garganega, Trebbiano Toscano, Trebbianello, Cortese. DOC seal around the neck of the bottle. Embossed label, top left, stating ('cut off' Castel)'Nuovo del Garda' and the wineries logo. Cork.
Insights:
There is a small range of whites under the Ca' Vegar brand, including two bio versions (of which one white and one red). The Custoza DOC dates back to 1971, when it was decided on the vines that can be used, often in blends. There is a (difficult to manage) Custoza Superiore, using the oldest, best-positioned and lowest yielding vines. The DOC is named after the small village of Custoza. The wine maker is the experienced Umberto Menini. DOC – Denominazione di Origine Controllata.
Review Date:
07 . 11 . 2019