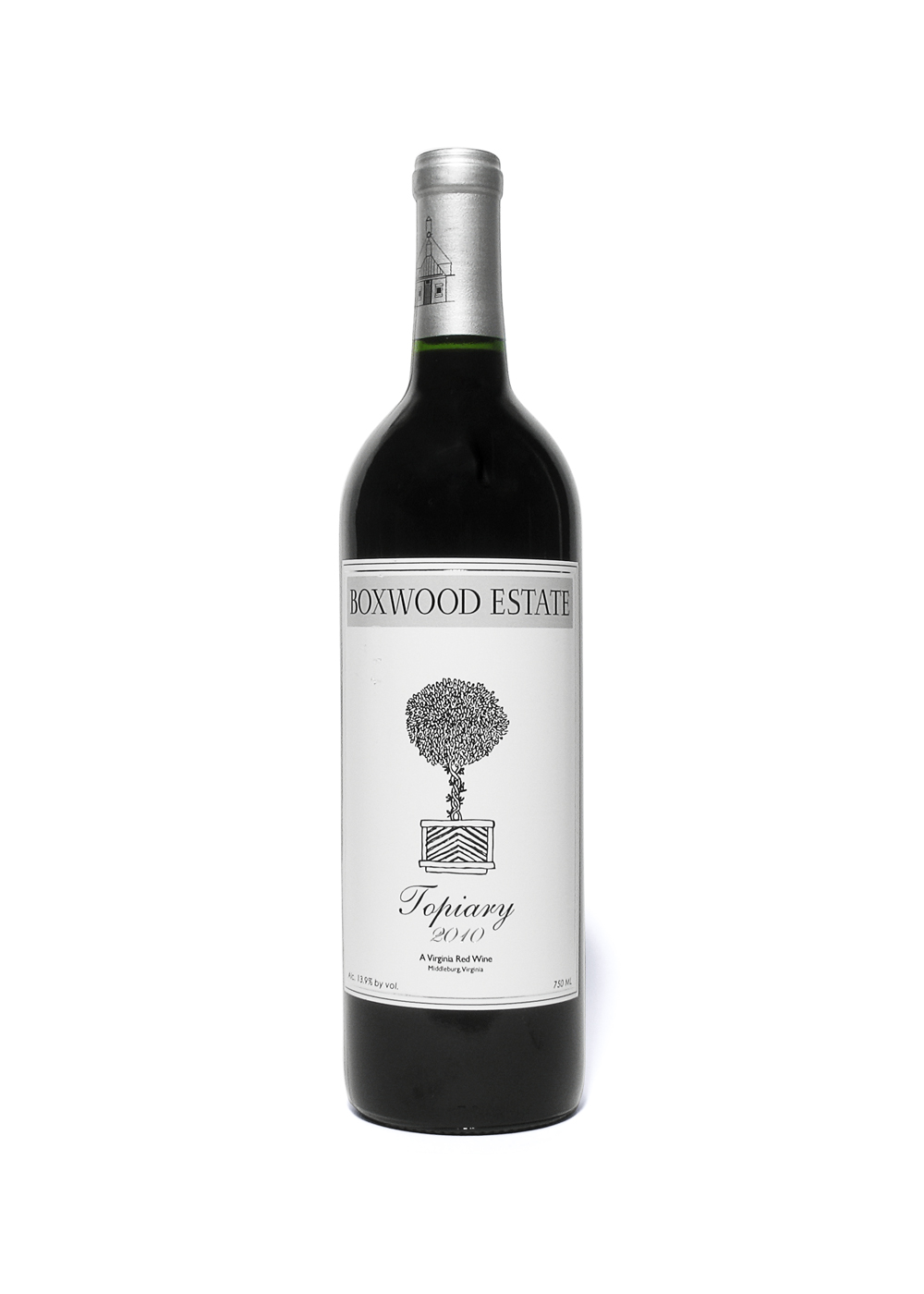 Boxwood Estate
Cabernet Franc, Merlot
Virginia State, USA, red wine from Middleburg AVA
USA, Virginia, Boxwood Estate, Topiary, Middleburg AVA, 2010

Introduction
The historic farm dates back to the 18th century, originally known for its horses, now transformed for winemaking, by the ambitious Kent Cooke family. Over ten years ago Boxwood started with its newly designed winery, as well as the total development of the 19 acre vineyard; first planting in 2004. With French expert help the wine maker Josh Gerard creates the best blends, Topiary is one of them.

The estate produces red wines in three styles in the Bordeaux tradition, using 5 grape varieties, Cabernet Franc, Cabernet Sauvignon, Merlot, Petit Verdot and Malbec. For Topiary Cabernet Franc and Merlot ENTAV certified clones are used (61/39%). The other 2 reds are named Boxwood and Trellis, while they also produce a Rosé, with eventually an anticipated full production of 5000 cases per year.

Review Date:
12 . 10 . 2016
Origin:
USA, Virginia, Middleburg
Wine specifics
Ready to drink and can keep for a while. Medium-full bodied, red fruity, fresh, hint of oak. Serving red meats, BBQ, cheese. Obtained in UK, online. Cork.
Insights:
ENTAV stands for a brand name of two institutions that are certified to produce clones for commercial use. Middleburg AVA (American Viticultural Area) was established in 2012, after an application period for an AVA of 6 years, which was initiated by Boxwood. The AVA is now ca. 200 square miles, the 7th AVA in Virginia and holds 24 wine producers. A promising industry for Virginia. The climate can vary making the characteristics of the wine vary between vintages. Use of French oak barrels, ageing for 1 year.
http://boxwoodwinery.com/winery-tour

Review Date:
12 . 10 . 2016