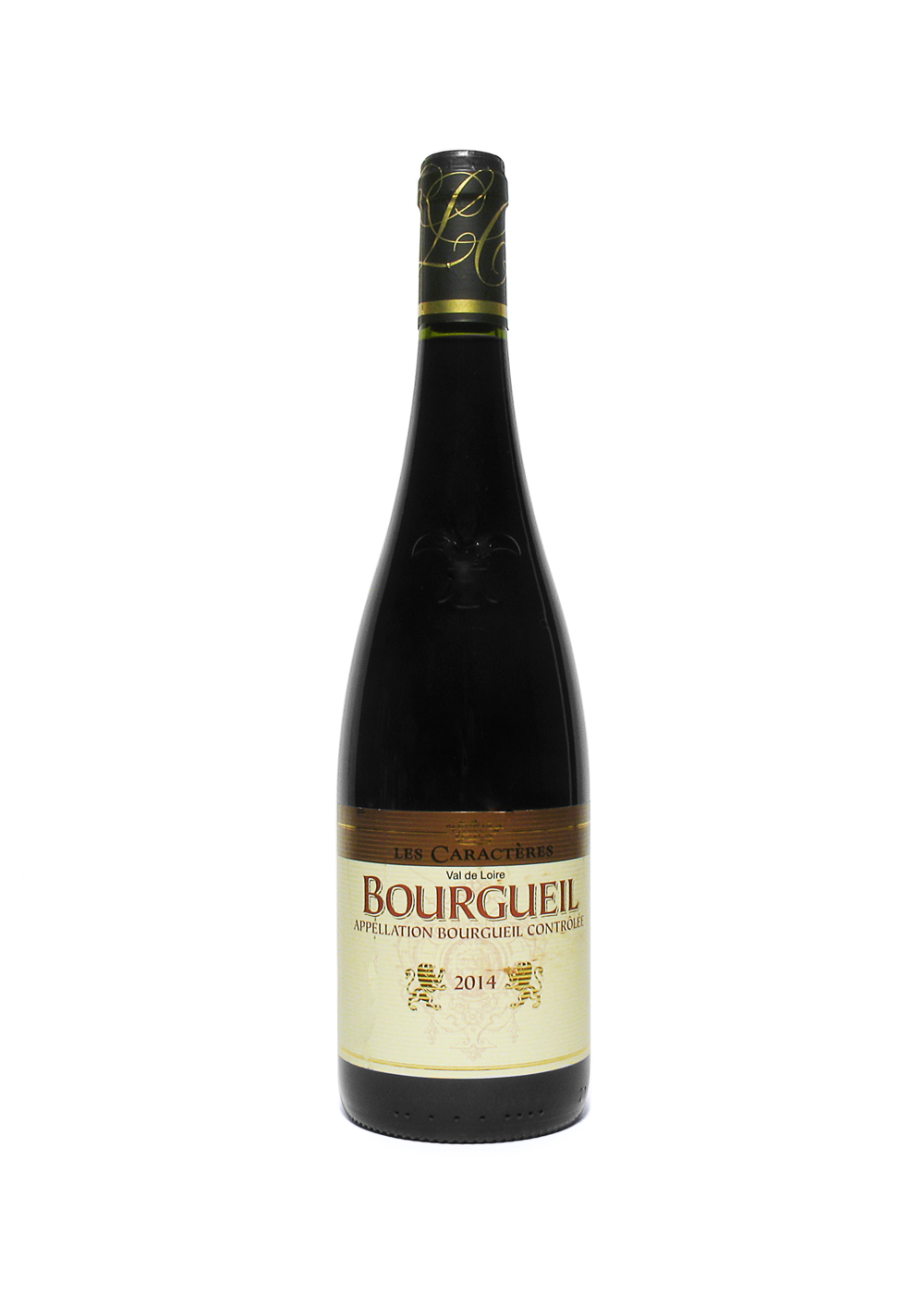 A respected red from the French Loire valley region, so known for its whites
France, Loire, Bourgueil, AOC, Les Caractères, 2014

Introduction
A respected red from the French Loire valley region, so known for its whites. Under its own AOC, Bourgueil is among the better reds in the Loire, north from the river itself, approximately 150km inland from the French coast. Cabernet Franc forms the basis for the red and is grown in Bourgueil itself as well in the surrounding communes. It is renowned to mature very well for a decade and some may double that.

This particular wine is produced under private label for a major French supermarket, through Scamark, by Cave des Vins de Bourgueil in Restigné. It is a cooperative originally founded in 1931 by a dozen winemakers and now with 55 participants. They sell their wines onsite and through the d'Alliance Loire. Two neighbour regions to consider for their reds are Chinon and St. Nicolas-de-Bourgueil.

Review Date:
13 . 07 . 2016
Origin:
France, Loire, Bourgueil
Wine specifics
Ready to drink and can keep for some time. Full-bodied, berry and fruity flavours, balanced, mature. Serving fish, poultry, white meats, grills. Can be drunk very young, few months and then recommended to drink slightly chilled. Obtained in France, not widely available in UK. Cork. Embossed bottle, 'Val de Loire'.
Insights:
Well over half of Loire wines are white. They divide clearly between the dry wines to the east (Sancerre and Pouilly) and west (Muscadet), with the often sweeter wines of Touraine and Anjou in the middle, made from the Loire's own grape, Chenin Blanc. The best reds of Touraine and Anjou are based on Cabernet Franc. Touraine is a historic region's name for the wider area, now split over various districts. The Touraine name is often used in the wine descriptions.
Review Date:
13 . 07 . 2016