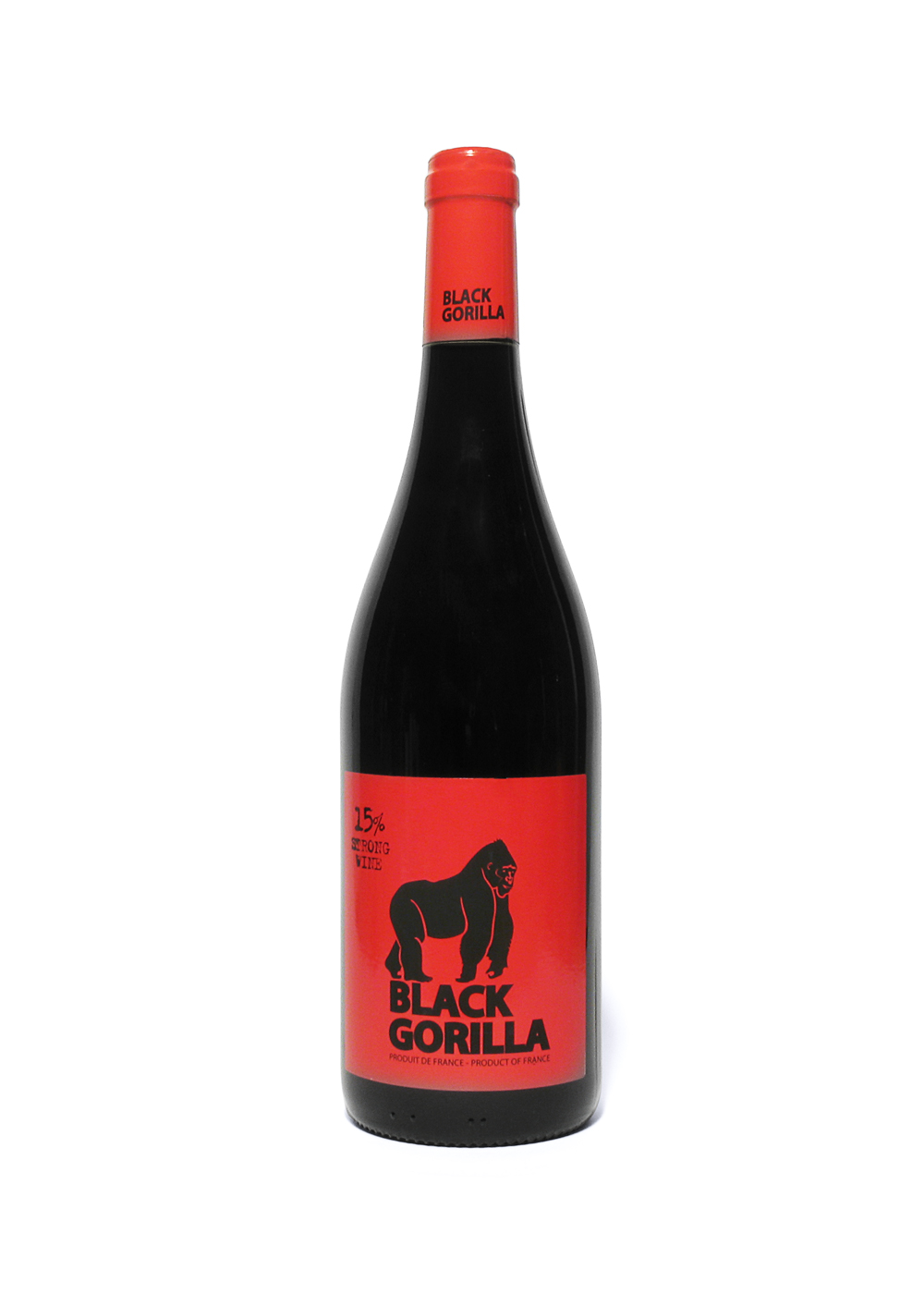 Black Gorilla
Merlot, Cabernet Sauvignon
15% Strong wine, from Languedoc, 'an out of the ordinary wine!'
France, Black Gorilla, Vin de France, NV

Introduction
Your own ideas and preference kick in with trying this one. A Vin de France, bottled in Saint-Christol, by MM Guinand. 70% Merlot and 30% Cabernet Sauvignon. Domaine Guinand has been around for some time and in 1993 the family decided to produce under its own name, moving away from the village cooperative.

Some years later and with various investments, including their own barrel storage room, full of French oak barrels for some of their production. The vineyard is producing a number of successful wines, as well as the Gorilla and a white and red Cartagènes. The 'normal' wines fall under the Languedoc Cru (terroir) Saint-Christol.

Review Date:
04 . 11 . 2016
Origin:
France
Wine specifics
Ready to drink. Full bodied, crimson red, hints of spices, fruity. Serving lamb, steaks, pasta, mature cheeses. Obtained in the Netherlands, may not be available in the UK. Cork. The 15% 'strong wine' stands out in its percentage, as well as with the label; the red background and its black gorilla. Hmmm....
Insights:
Cartagènes are liqueur wines, mistelles. This name is specific to the Languedoc region and made of the must of fresh grapes, alcohol and flavouring ingredients (and no added sugar), traditionally served as an aperitif. Other regions have their own specific mistelle names, such as the Charentes region with their Pineau. Vin de France, formerly named Vin de Pays, is the lower end of the French classification system. The Languedoc region's output has improved over the years, due to energetic new players in the area, as well as abandoning less suitable terrains for wine growing, the latter following European directives, just to mention some reasons.
Review Date:
04 . 11 . 2016