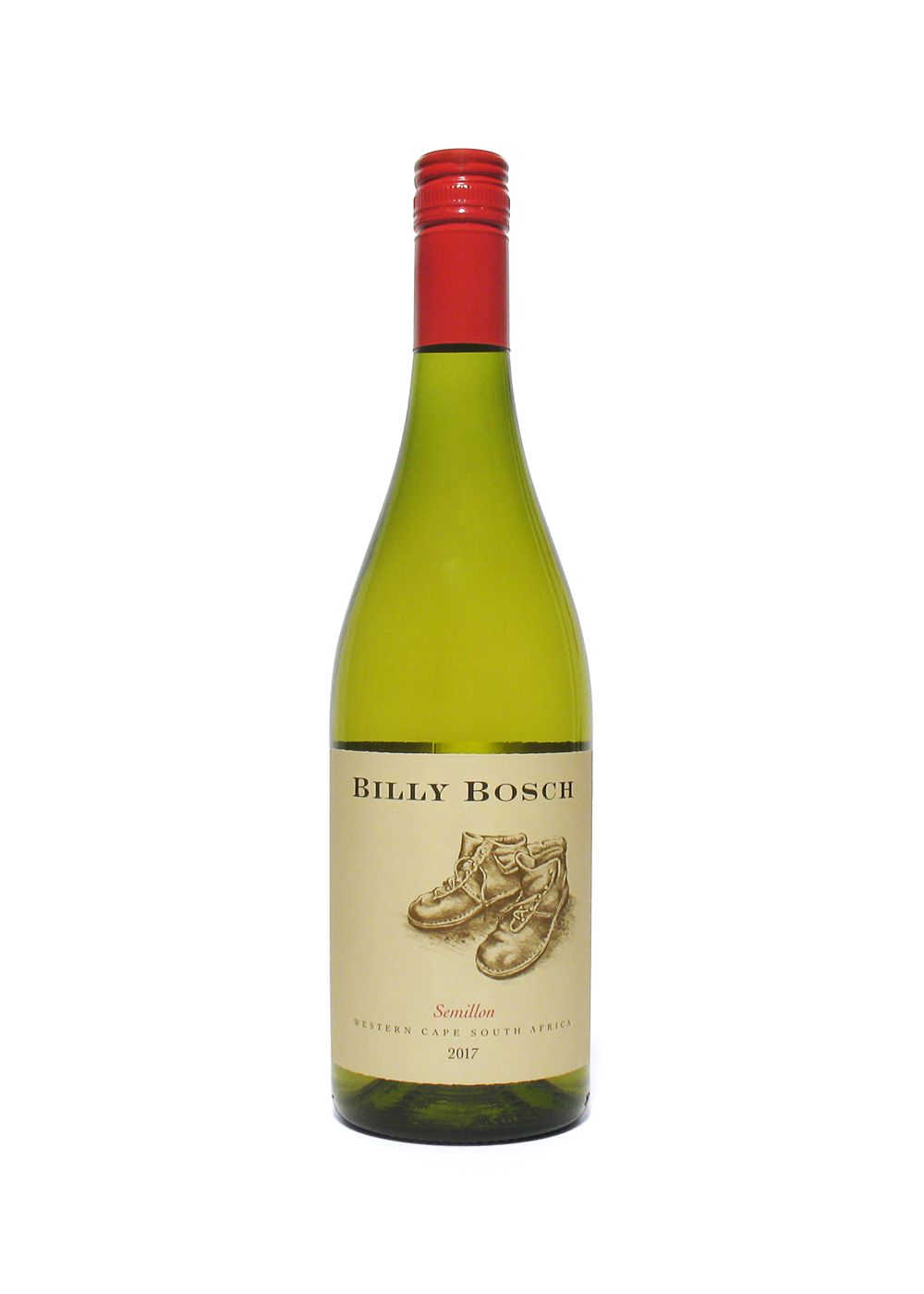 Billy Bosch's boots promote this time a fruity and fresh South African semillon
South Africa, Western Cape, Billy Bosch, W.O. Western Cape, Semillon, 2017

Introduction
The Wildeberg vineyard, just south of the town of Franschhoek, ca. 75 km east from the town of Cape Town, is the maker of this white wine. Its winemaker Ryno Booysen, nicknamed 'Cowboy', has been at the winery since 2016 when UK-based Boutinot took on the vineyard. It falls into the wine sub-region of Franschhoek Valley. This former equestrian farm has been planted now with approximately 10% of its estate with vines, its maximum, surrounded by its rugged countryside.

Ryno Booysen oversees also the winemaking from other Western Cape sub-regions, such as Breedekloof (to the north), Worcester and Robertson (both further to the east); at times together with his wine making colleague JD Rossouw. The Billy Bosch brand and its boots represent a number of wines with the traditions of wine making and its farmers in South Africa. South Africa's first vintage dates back to 1659.

Review Date:
18 . 03 . 2020
Origin:
South Africa, Western Cape
Wine specifics
Ready to drink and can still keep for a while. Fresh, fruity, clean, dry, balanced, hints of apple, citrus, honey. Serving with starters, fish, (grilled) meats. Bottled by Boutinot and selected for Virgin Wines. Obtained in the UK. Screwtop.
Insights:
Apart from these bespoke wines and brands, Wildeberg produces wines under their own name.
Boutinot was established in 1980 and developed into one of the leading UK-based distributors of wines from around the world, with around 15 countries and over 1400 wines, supplying the UK and beyond. However, Boutinot is also involved in the production of wines, such as this one, in South Africa and Australia, which sets them apart from other distributors.

PS.
For your own wine tasting, see: https://thedutchman.org/files/2019/05/Dutchman-Wine-Tasting-2019.pdf

- weekly wine

- 'Hosting in Cumbria Your Wine Tastings' -

Review Date:
18 . 03 . 2020