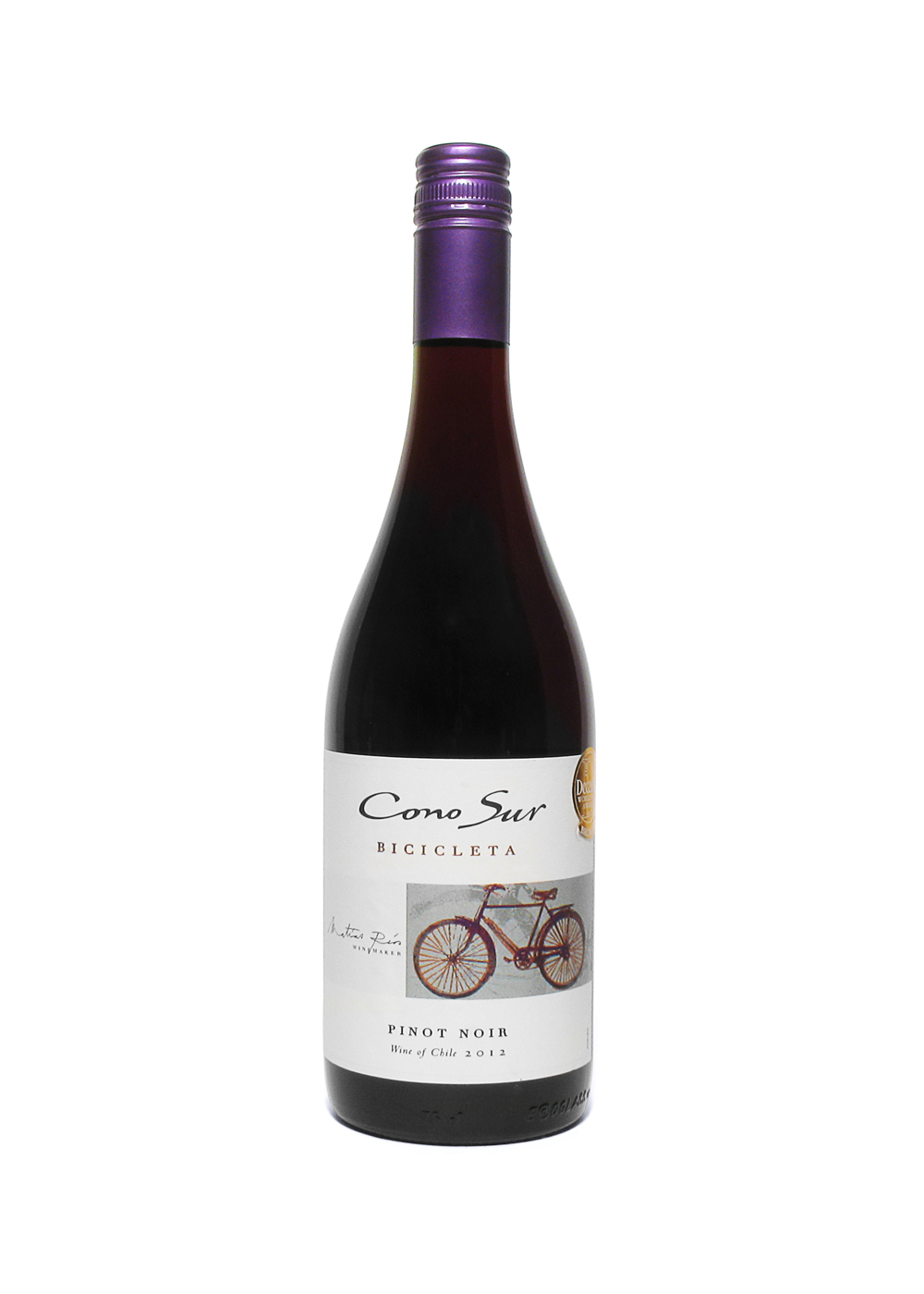 A wine brand associated with a bicycle, used by the workers in the vineyards
Chile, Cono Sur, Bicicleta, Pinot Noir, 2012

Introduction
The Viña Cono Sur workers get around the vineyards on a bicycle, doing their work. Produced in the Valle Central, near the town of Chimbarongo, Santa Elisa Estate, 160 km south from Santiago. The Bicicleta range holds 13 different single variety wines, all under the name of wine maker Matias Rios, whites and reds.

Cono Sur is well presented right across Chile's wine growing regions, with various estates and is one of main wine producers in the country. Chimbarongo is in the Colchagua valley, an agricultural area with a modern and well established wine industry, in an ideal climate for growing wine. In the Bío Bío valley, one of the world's southernmost winemaking regions, Cono Sur grows grapes for their sparkling wine.


Review Date:
07 . 10 . 2015
Origin:
Chile, Valle Central
Wine specifics
Ready to drink and can keep for a while. Fresh, full-bodied, notes of ripe berries, balanced palate. Serving grilled meats, pasta and cheeses. Obtained in the UK. Screwtop.
Insights:
The harvest, March-April time, is mainly by machine with some additional handpicking. For the aging 40% goes into barrels and 60% in stainless steel tanks during 8 months, with the bottling in November. Cono Sur = Southern Cone; the southern part of South America, which silhouette is loosely drawn as part of the Cono Sur logo. The promotions video for Bicicleta is fun https://www.youtube.com/watch?t=10&v=zOmgoR9yzXY
Obtained in the UK. Screwtop.
Review Date:
07 . 10 . 2015