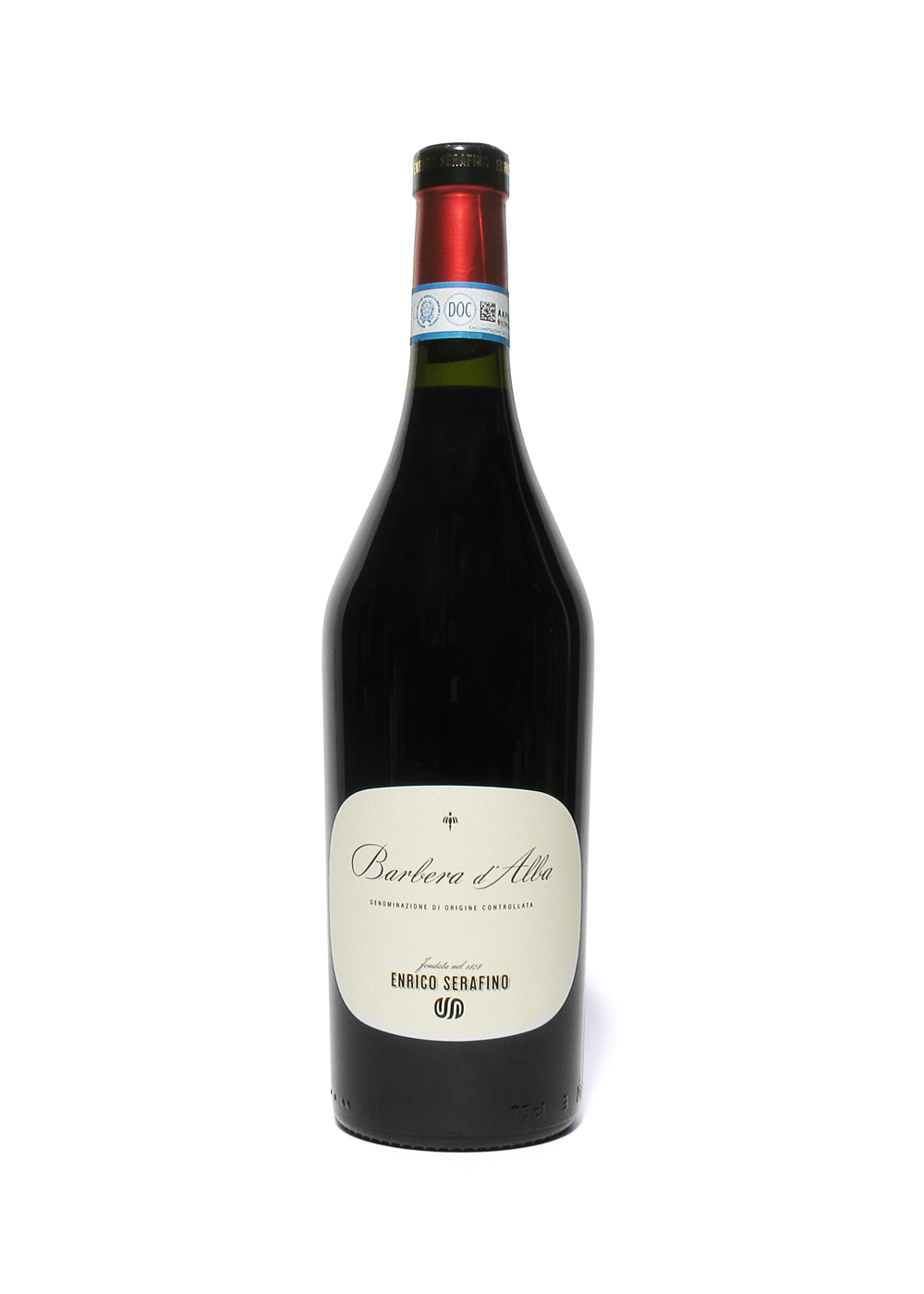 Piemonte's region of Alba and Barbera as the grape, it works
Italy, Piemonte, Alba, Barbera D'Alba, Enrico Serafino, DOC, 2013

Produced by Enrico Serafino, based in Canale 40km southeast from Torino, Roero district, established in 1878. From its beginning it became a major player in the Piemonte region. In the 1990's the winery was fully modernised, followed by an overhaul of the estate and its vineyard, still respecting its history and wine making traditions.

The Winery produces a wide range of wines, including Barolo and Barbaresco, made from the Nebbiolo grape, as well as white Gavi, grappa and sparkling wines. As part of the winery's DNA they strive to produce also some wines representing the region as much as possible, for which they have a special project called Cantina Maestra. They want to showpiece the areas of Roero and Alta Langa through innovative wines, as much as possible.

Review Date:
03 . 12 . 2016
Origin:
Italy, Piemonte, Alba
Ready to drink and can keep still for some time. Elegant, full-bodied, fruity, hint of spices. Serving pastas, all types of meat, mature-hard cheeses. Obtained in the Netherlands, may be available in the UK. Cork. Ageing, part in stainless and part in oak casks. The winery recommends ageing it for a while longer in the bottle. DOC seal on the neck of the bottle.
Insights:
With the actual wine for 85% based on the Barbera grape (the other 15% may be Nebbiolo), the Alba viticultural area in Piemonte covers a number of sub-regions, such as Roero, Barolo and Barbaresco. This one is a DOC, not DOCG. DOCG wine is strict in its requirements and stands often for a small(er) region and not as many wines qualify. DOC is used more often, 'more relaxed' in its qualification and the represented area(s) are often larger (similar to French AC). When IGT is used, the wine can still be good, but does not fall under the above 2. Otherwise it will become Vino da Tavola.
Review Date:
03 . 12 . 2016