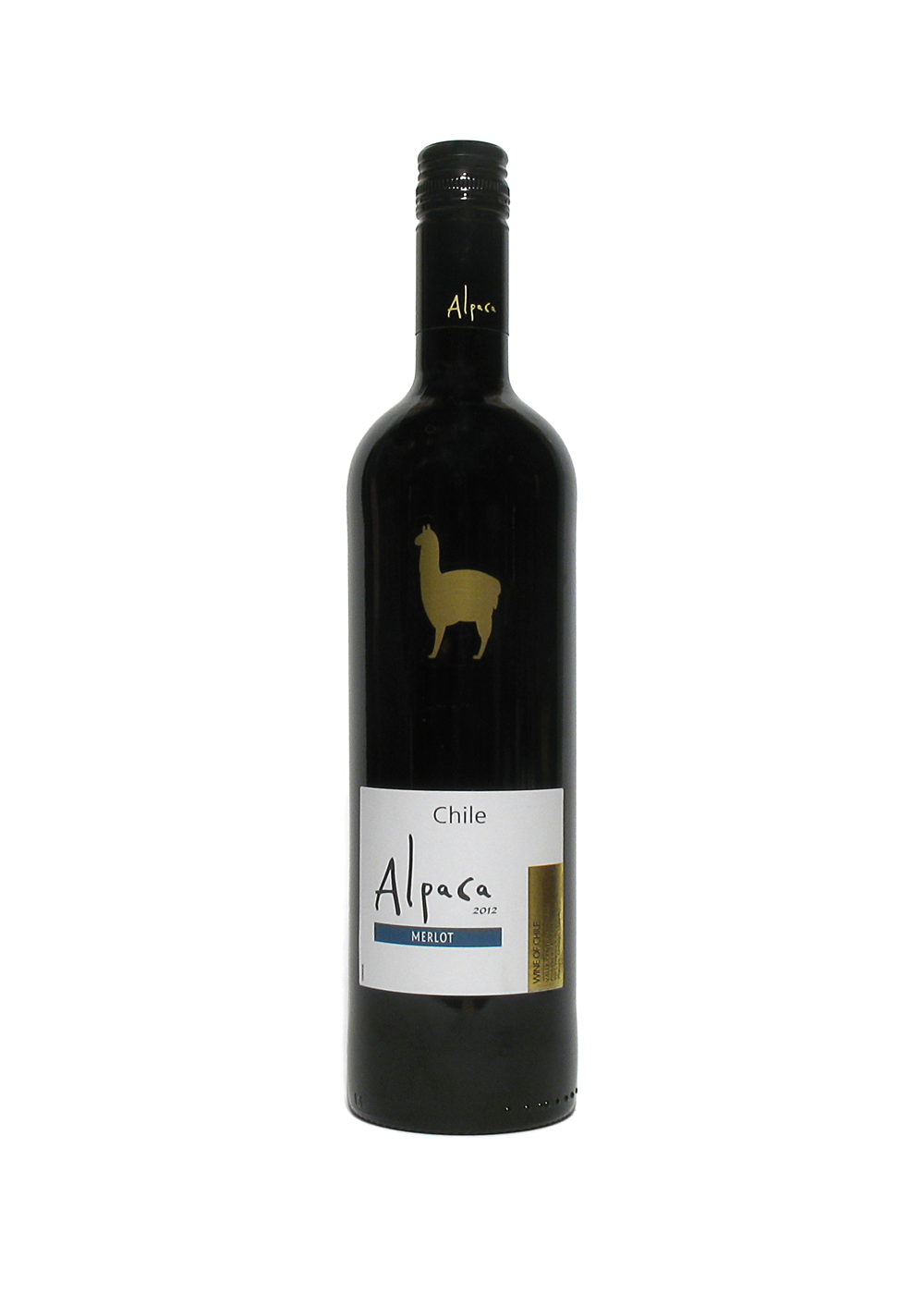 The Merlot grape thrives in this region
Chile, Central Valley, Alpaca, Merlot, 2012.

Introduction
The producer of Alpaca originates from Central Valley in Chile, Maipo, which is one of the four regions in the Central Valley. The winery is based close to Santiago, capital of Chile.

The Merlot grape thrives in this region, hot sunshine during the day and cold spells during the night, as well as being close to the Pacific Ocean and the Andes. The gold coloured Alpaca aids the labelling of the bottle well. Aging in oak barrels added to its flavours, such as a touch of vanilla and chocolate.

Review Date:
11 . 03 . 2015
Origin:
Chili, Valle Central, Maipo
Wine specifics
Ready to drink and can still be stored for a little while. Dark red, fruity, some spicy undertones. Serving red meats, grills, various cheeses and BBQ dishes. Obtained in the Netherlands, may not be available in the UK. Screwtop.
Insights:
This wine is produced and bottled by the VSPT wine group, based in Santiago, which comprises of seven Chilean and two Argentinean wineries. This diversity enables them to produce a wide range of wines. The Alpaca is linked to the Vina Altaïr address, one of the associated wineries and vineyards.



Review Date:
11 . 03 . 2015