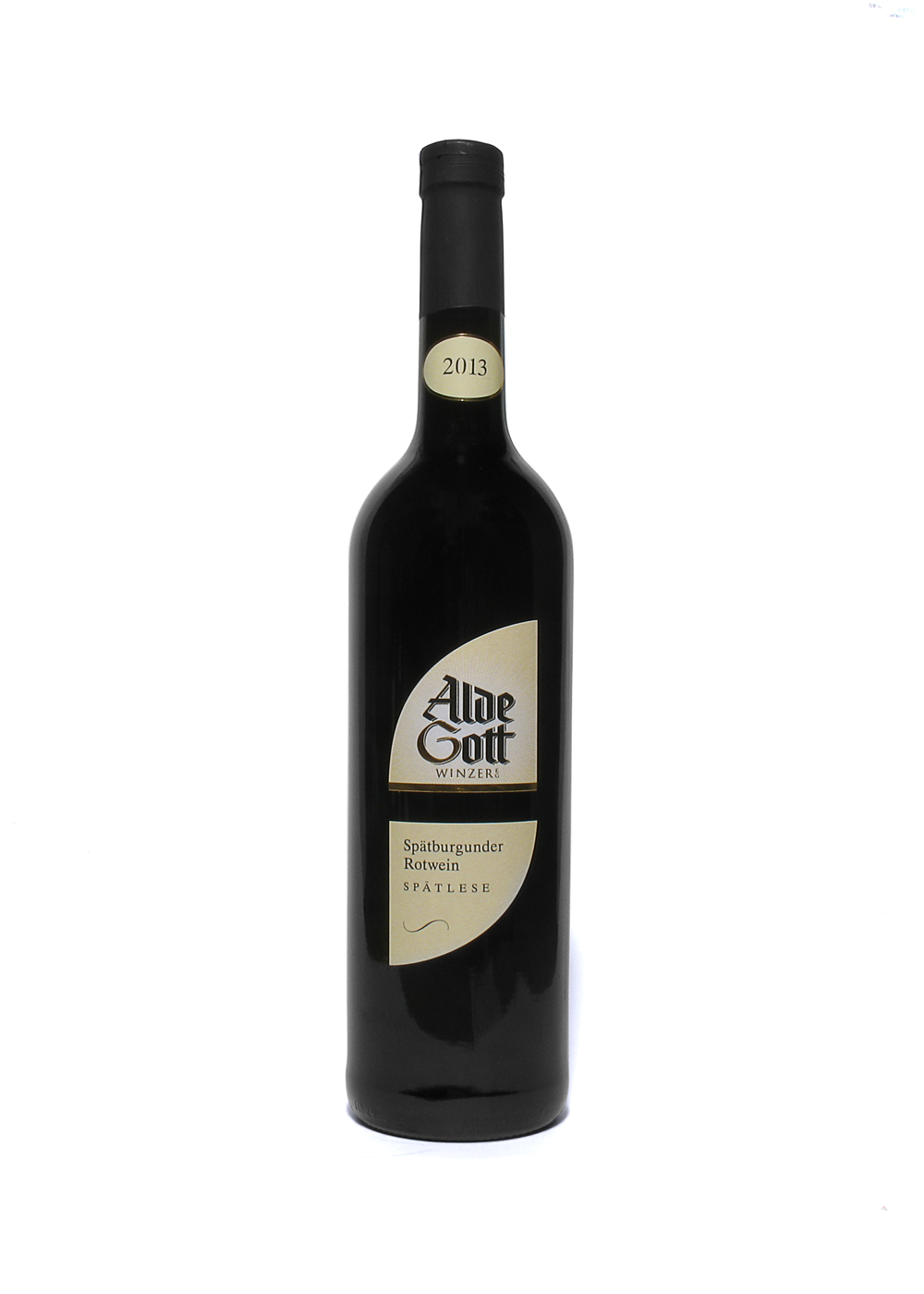 The German Pinot Noir, Spätburgunder, sets the tone among the German red wines!
Germany, Alde Gott Winzer eg, Baden, Ortenau, Spätburgunder Rotwein Spätlese, 2013

Introduction
The grape variety is mainly grown in Pfalz and Baden, south West Germany, along the French-German border, the Black Forest. Alde Gott is based in Sasbachwalden, in one of the main pockets of vineyards in Baden called Ortenau, known traditionally for its good quality of red wines, just north of the town of Oberkirch.

Alde Gott Winzer eg, Winzer eg stands for 'grape growers eingetragene Genossenschaft', registered cooperative society and wins at times German wine awards. Established in 1948, it represents 380 growers, 266 hectares, with Blaue Spätburgunder making 62% of their total red output and the rest of the production is whites, Riesling, Müller-Thurgau and Grauburgunder (pinot gris).

Review Date:
29 . 07 . 2015
Origin:
Germany, Baden
Wine specifics
Ready to drink and can still keep for a while. Rich, ruby red, lovely fruity aroma, full flavour. Serving game, all meats, strong cheeses. Label shows Deutscher Prädikatswein (wine quality classification) and a number. Wine obtained in Germany, may not be available in the UK. Cork.
Insights:
Baden is the 3rd largest wine region in Germany and not well known in export markets, in comparison to some other German regions. Winemaking cooperatives are quite common in Baden with around 100 and responsible for 85% of the regions' production. The Alsace region is just on the other side of the border. Spätlese means late harvest and is a German wine term for a wine from fully ripe grapes, the lightest of the late harvest wines. Auslese is an even riper wine variation and beyond that the wines will mostly become dessert wine variations. Alde Gott's distilling rights go back to the 16th century, making also flavoured 'Edelbrände' (brandies).



Review Date:
29 . 07 . 2015