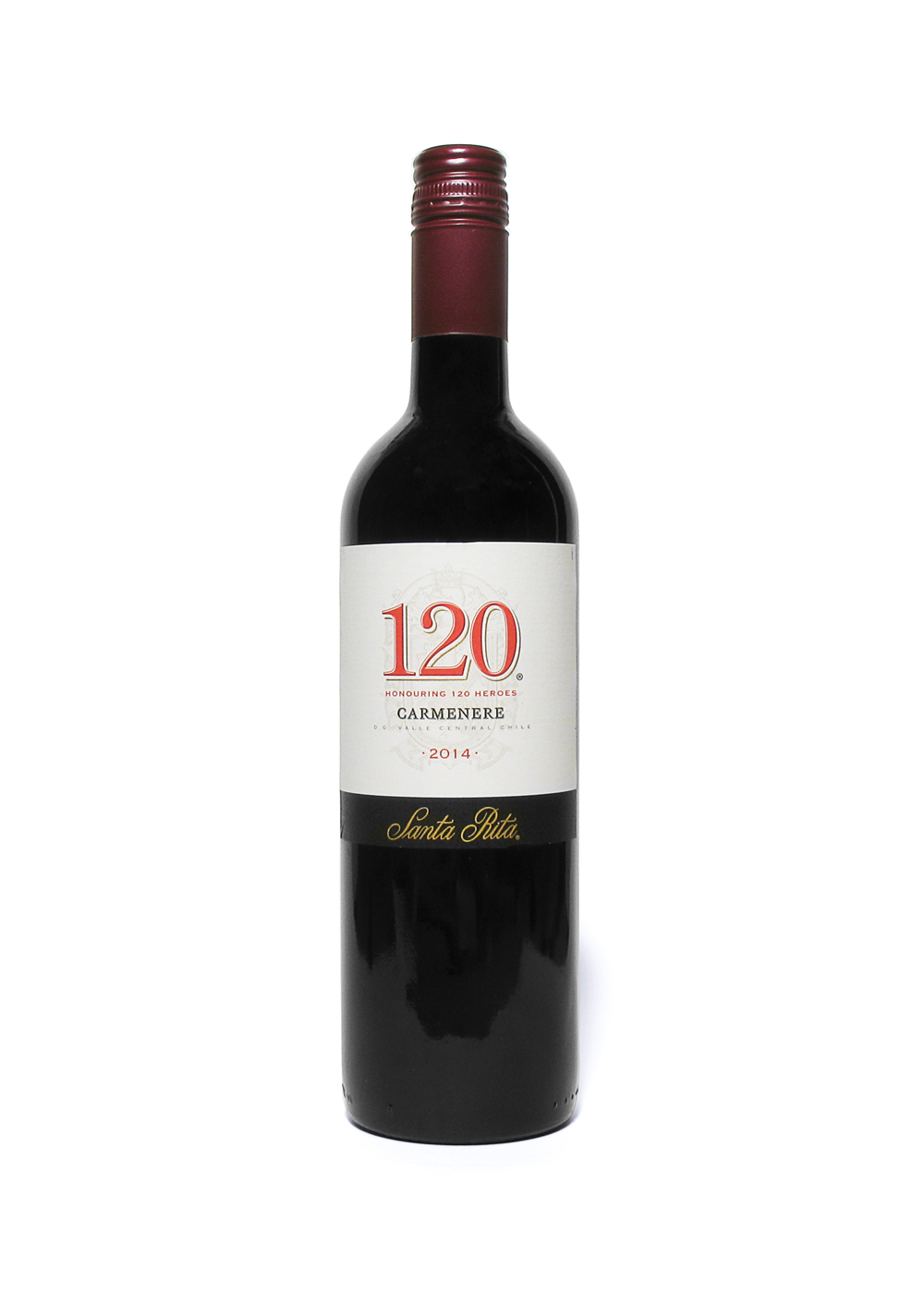 Memorising its heroes with 120, by the renowned Chilean Viñas Santa Rita
Chile, Valle Central, 120, Santa Rita, Carménère, DO, 2014

Introduction
The winery goes back to 1880 and was founded by Domingo Fernandez. With the award winning 120 the wine honours 120 heroes; 'Exhausted after a long, hard battle during the fight for Chile's independence they reached the winery's land. On that fateful night in 1814, these forces of liberty found refuge in the estates cellars.'

The 120 selection started in 1982, with a variety of single varieties, a blend of 3 C's and a rosé. The vineyard's winery is based near Alto Jahuel, nr. Buin, 20 kilometres south from Santiago, which is Santa Rita's main one and one of 5 production plants. Santa Rita is being considered in the Maipo region (part of Central Valley) as one of the grandfather's in Chilean's wine making, together with companies such as Concha Y Toro and Santa Carolina.


Review Date:
22 . 03 . 2017
Origin:
Chile, Valle Central
Wine specifics
Ready to drink and can keep for a while, 3-5 years. Fruity, smooth, hints of spices. Serving red meats, grills, pasta, hard cheeses. Obtained in the Netherlands, available in the UK. Screwtop.
Insights:
Santa Rita is related to five other wineries, one of them in Mendoza, Argentina. For ageing they use barrels of French and American oak. The Alto Jahuel cellar is a national monument. Santa Rita (of Cascia - Italy) is the catholic saint of Impossible Causes, declared in 1900, having died in 1457 after an eventful life full of hardship. The war for independence started 1810 fighting the Spanish, lasting for several years, with the Chilean declaration of independence in 1818, which was recognised by Spain in 1844. The above mentioned wine, 3 C's – Carménère, Cabernet Sauvignon and Cabernet Franc.
Review Date:
22 . 03 . 2017